Back To Blog
Creating a Passenger-Centric Ecosystem: Understanding and Meeting Transit Needs
What is an engagement ecosystem?
To deliver services that meet passenger needs, agencies must first understand user needs. Ask yourself these questions: 
Who are your

users

(current and potential)?

 

What are these users trying to do?

 

How do their experiences and job affect what they do and how they do it?

 

How

they

use and experience existing services?

 

How can you meet their needs better?

 
The better agencies understand users, the more likely they are to design and build a service that works well for them. 
An engagement ecosystem is a strategy that captures and acts on user research over time. Without it, you won't know what problems to solve, where to invest, or if the programs you design will work well for the community. 
All departments can benefit from an engagement ecosystem, from management to marketers, planners, digital teams and more. Here are five ways to capture insights to build organization and passenger intelligence. 
#1

Customer Satisfaction (

CSAT

)
Capture and measure community satisfaction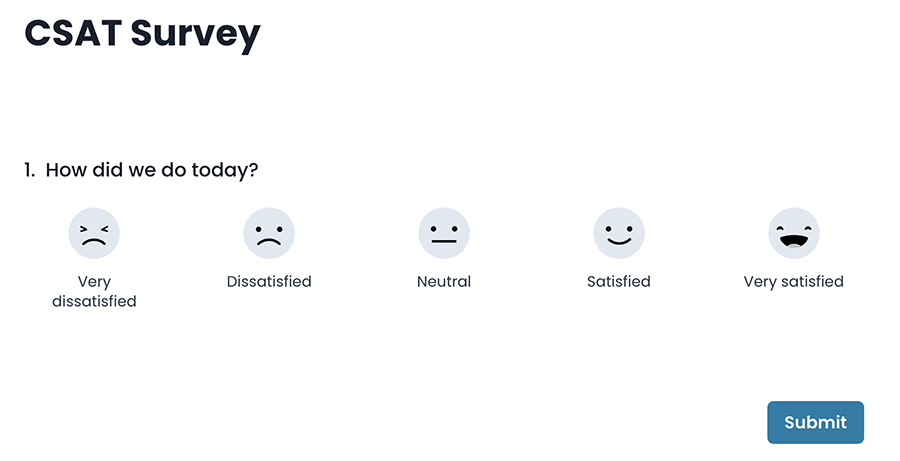 Why it matters.  When customers are satisfied with the service they receive, they are nine-times more likely to trust the government organization providing it. Dissatisfied users are two-times as likely to reach out for support three or more times and publicly express their dissatisfaction. Satisfied customers, however, are nine-times more likely to agree that an agency delivers on its mission.
How it delivers. CSAT surveys quantify and benchmark overall community satisfaction. Agencies can use this input to gauge how well they're meeting customer expectations, help them to take follow-up actions, and measure the impact of key changes over time.
Source: McKinsey & Company, The global case for customer experience in government
#2
Location Specific Insight 
Identify local-level improvements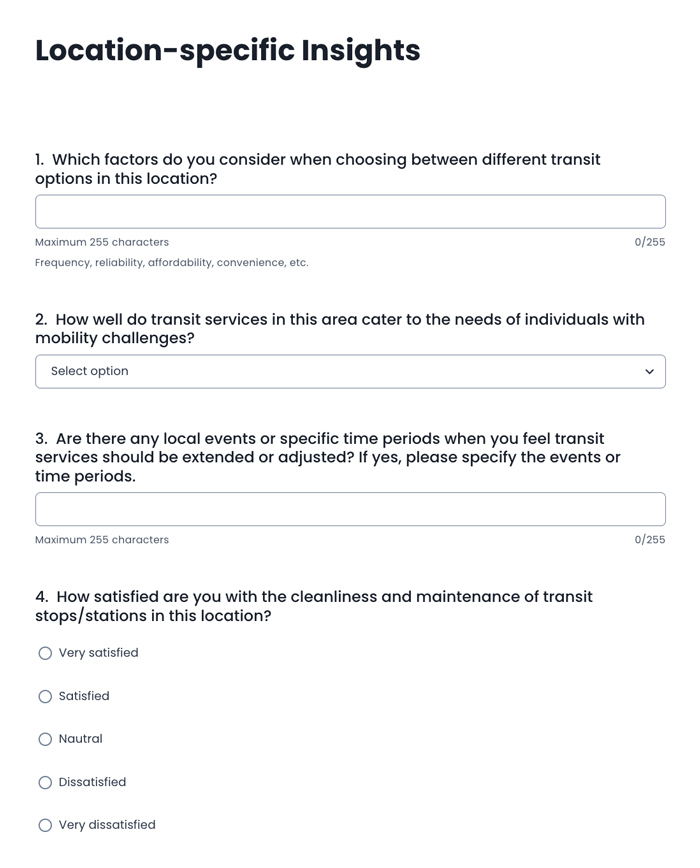 Why it matters.  Location-specific feedback enables agencies to understand all of the different factors that make up a transit experiences. It's not only what happens while traveling, plenty of external factors like waste disposal, refreshments, charging stations, accessibility and restrooms play a part.
How it delivers. Leverage QR codes, confirmation emails and print advertising to understand how different factors impact the experience customers have, then design experiences that go beyond getting from point A to B and drive footfall, loyalty and revenue.
#3

Customer Effort Score (CES)
Measure the ease of customers interactions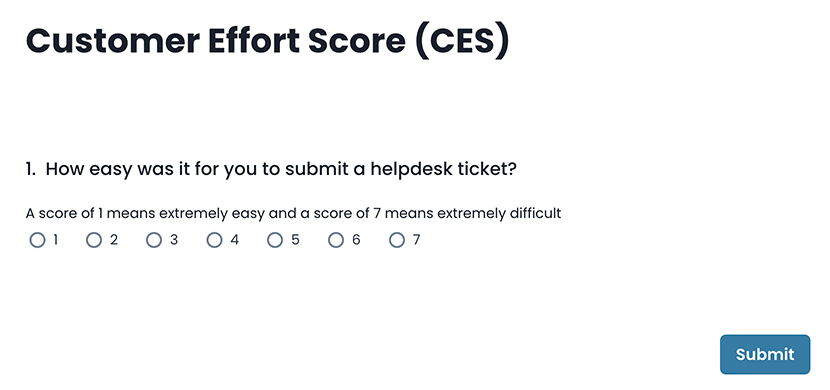 Why it matters.  Customer Effort Score is a service metric that gauges the ease with which customers interact with a service, encompassing post-purchase interactions, customer service team engagements, or website feature usage.
How it delivers.  By asking customers to specifically rate the level of effort they put into solving a pain point, agencies can determine how effectively they resolve issues that arise throughout the customer journey.
#4 Usage and Attitudes
Understand the needs of community segments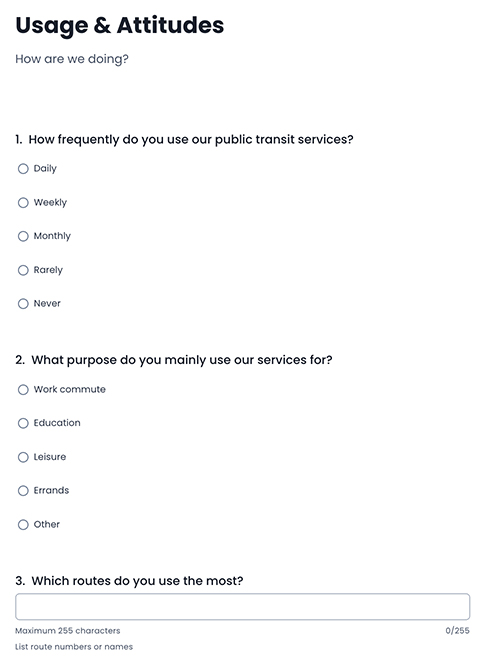 Why it matters.  Usage and attitude surveys help agencies gain a deep understanding of customers behavior, preferences and needs. These surveys serve as a bridge between the agency and its customers, fostering a more responsive and customer-centric approach to public transit.
How it delivers.  Customer usage and attitudes insights can be leveraged to drive service improvement, target marketing spend and development efforts, improve customer satisfaction and loyalty, measure performance and formulate policies that align with the preferences and needs of customer segments.
#5

Economic Impact Survey
Assess the economic impact of public transit on local communities and businesses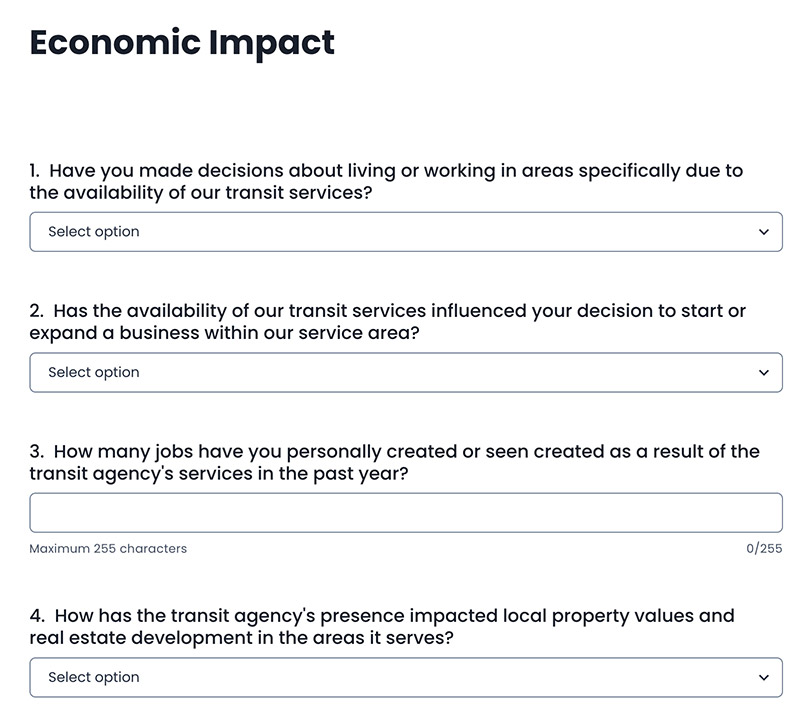 Why it matters.  Measure and assess the economic impact and contributions of a specific project, or service and gather quantitative data to inform decision-making, justify funding, and support development initiatives.
How it delivers.  Economic impact surveys provide concrete data and evidence of the positive contributions of the transit system to the local economy, making it easier to justify and secure funding, demonstrate community value, strengthen partnerships make long-term planning decisions, and influence development initiatives.
---
💡 Tip – Support the build of your ecosystem with the following EngagementHQ features:
OpenCities & EngagementHQ connector | Display EngagementHQ projects directly on your OpenCities website, including site search and My Area
govDelivery & EngagementHQ integration | Connect topics in govDelivery with their corresponding consultations in EngagementHQ
Engagement Embeds | Embed quick polls and surveys onto your website
Project Finder | Embed a list of projects on your website and allow users to filter and search