The Granicus Civic Engagement Platform The first and only solution purpose-built to connect government and people.
See it Live
One Platform to Transform Your Resident Experience
The Granicus Civic Engagement Platform enables government agencies to transform how they connect with the public through a unified experience that integrates website, online services, digital communications, and more. Government teams work more efficiently and provide better service with solutions that transform residents' journey, reaching and serving every resident equally and inclusively.
Powerful Technology to Better Connect People and Government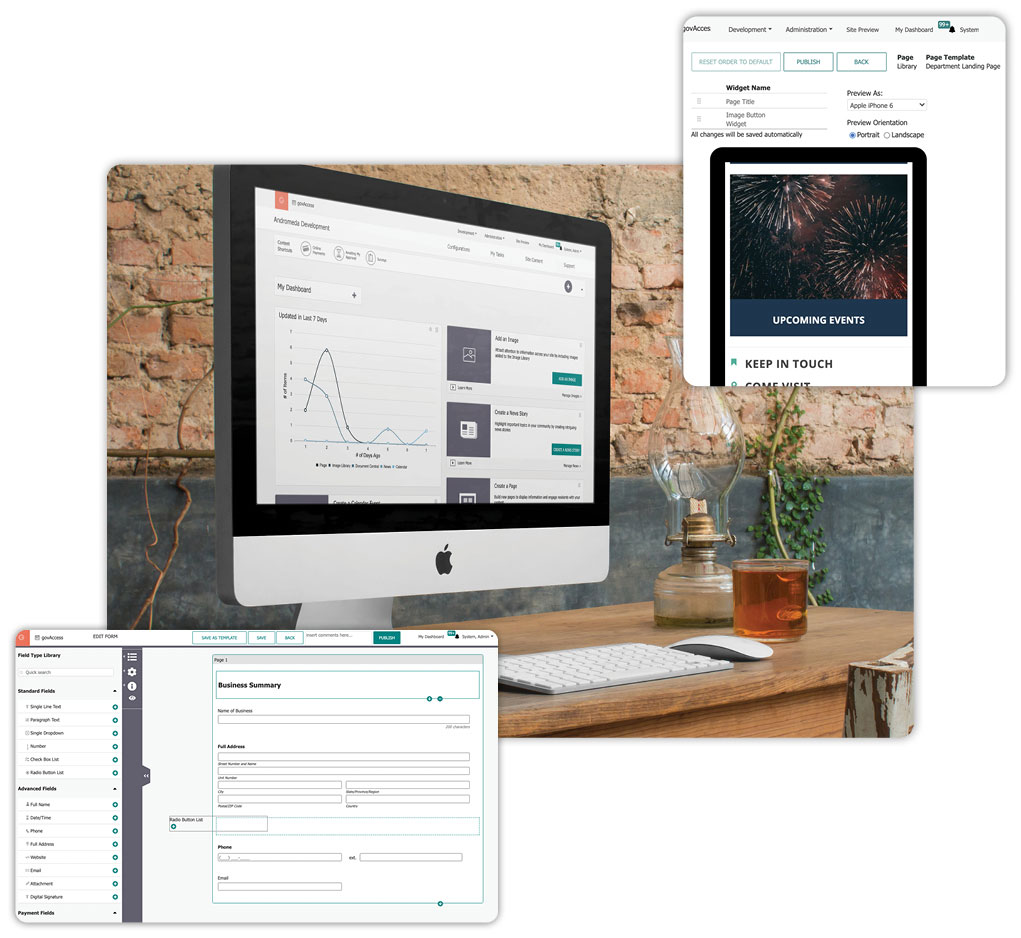 No- and Low-Code Digital Solution
Arm staff to rapidly build and iterate resident experiences – no need for technical skills and coding experience – with instantaneous content/service updates. Avoid the costs and delays required when relying on third parties to make changes.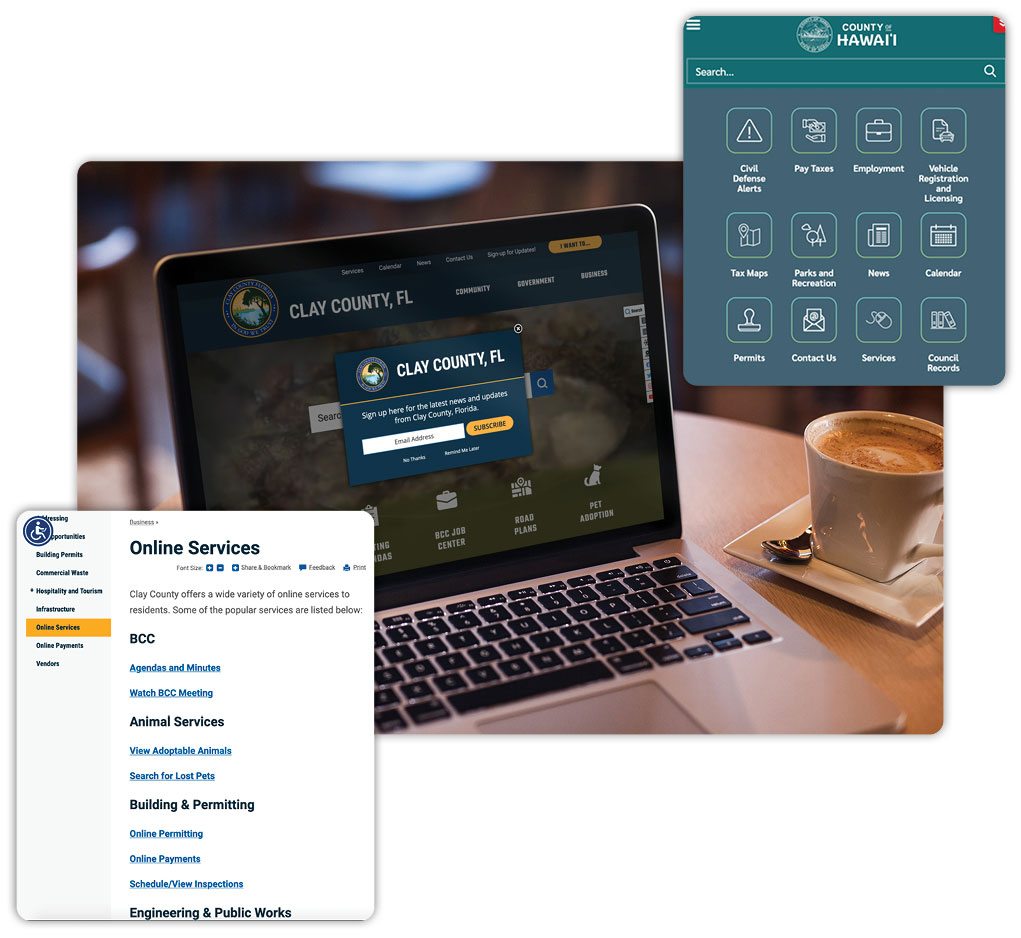 Unified, Intuitive Digital Experience
Build modern, resident-first experiences that serve as a digital front door you can be proud of; provide easy, online access to information, services, and opportunities to engage in the legislative process.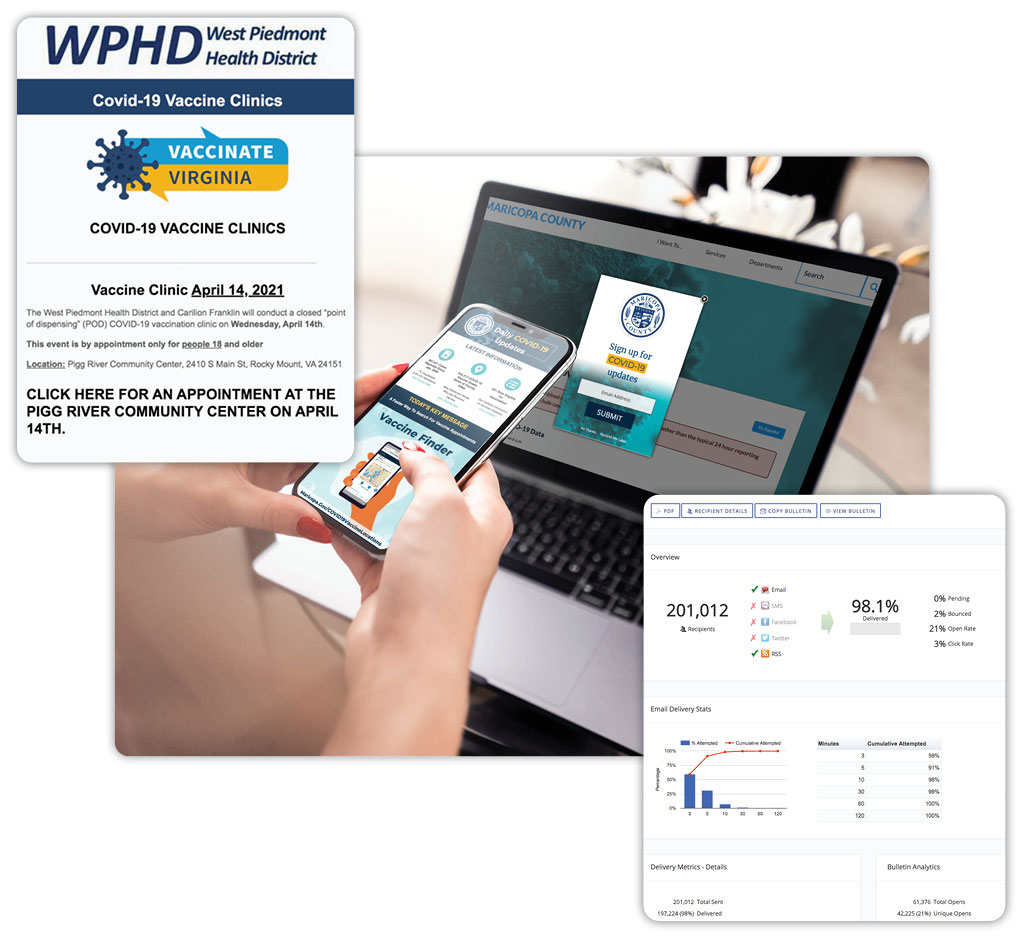 Expanded Reach for Your Whole Community
Reach and engage more people leveraging the Granicus Subscriber Network of 300 million residents to build an audience and enable opt-in communications on the topics that matter most. Write once and publish everywhere across channels; use AI to suggest additional ways to engage.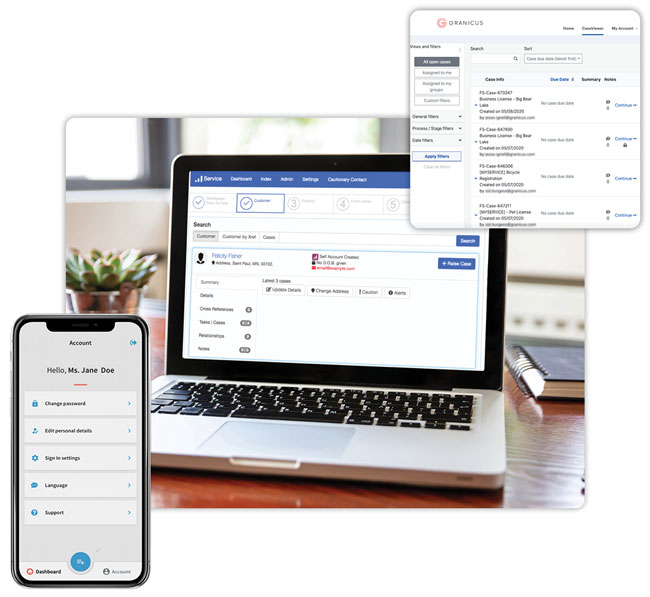 Improved Efficiency and Easier Collaboration
Enable fully digital resident journeys, eliminating paper, in-person visits and saving time for people and government. Connect residents' data together – across all of your departments - to improve your employee and resident experiences.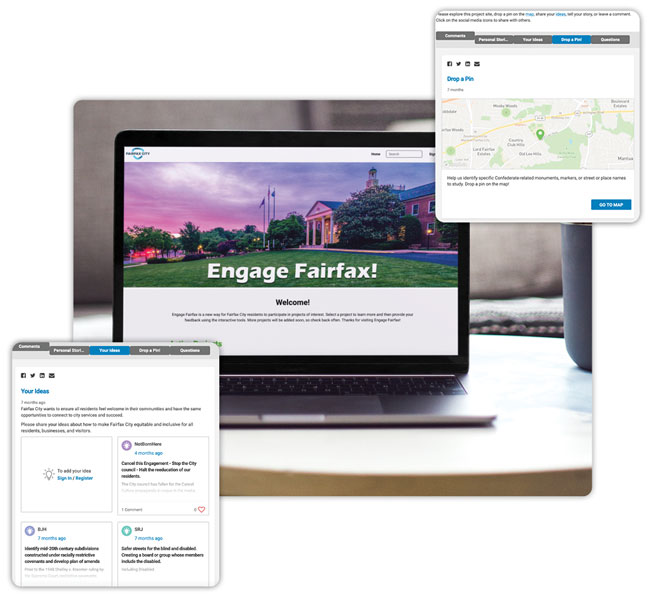 Deeper Insight to Serve Communities Equitably
Embed feedback opportunities into all online interactions with government – for example, web pages, email, public meetings. Make data-driven decisions and fine-tune operations with input from the whole community – not just a vocal few.
Trusted by more than 5,500 Government Organizations
Granicus is the leading provider of citizen engagement technologies and services with its first-and-only Civic Engagement Platform, used by more than 500,000 public servants and 60,000 government communicators. See how your peers are working toward a more connected government that enables contactless interactions and uses data, AI, machine learning, and two-way feedback to drive continuous improvement of customer and staff experiences.
Tangible Benefits for Residents and Employees
RESIDENT EXPERIENCE
Digital Front Door
Resident-first website easing resident government interactions
Contactless
Intuitive service experience completed 100% online
A Single Log-In
Unified customer experience with history and ability to modify interactions in progress
Personalized
Relevant digital communications, delivered through residents' preferred channels
At-Home Participation
Engagement in the legislative process from the comfort of your home
Easy Feedback Sharing
Prompts to share input at every touchpoint in the resident journey
STAFF EXPERIENCE
Expanded Reach
Connections with more of your community with the Granicus Subscriber Network of 300M
Lower Costs
Elimination of paper-based processing and reduce demands on your call center
Improved Customer Service
Centralized CRM aggregating customer data and past transactions
Data and Insights
Rich intelligence and reporting to adjust civic experiences, driven by resident feedback and actions
Empowered Workers
Low- and no-code tools that enable any government worker to make dynamic, data-backed changes to the customer experience
Best Practice Sharing
Access to countless best practices from a network of 500k government users
Granicus Customers Speak Out
Local
"The more you can allow residents to customize their information experience, the better off everybody is."
Doug Bear, Kitsap County, WA
Local
"With Granicus, we could tie our service platform, our website, and our digital communications all together. With one vendor, we could ask a single question with one point of contact instead of asking three vendors the same question."
Samantha Radomski, Clay County, FL
State
"We learned that many people in the populations we serve do not have regular access to a computer, but nearly everyone has a smartphone. Texting became a critical communication tool for us, especially when COVID hit."
Marni Lemons, Indiana FSSA
UK
"It used to take weeks to make even small changes, but with Granicus we have complete control and can make changes very quickly."
Huw Ap Dui, Digital Projects Officer, Wrexham
Local
"Our website is a way to push the envelope technologically while providing services to the public. It's been a lot of fun."
Tiarra Earls Haas, Communications Officer, Maricopa County, AZ