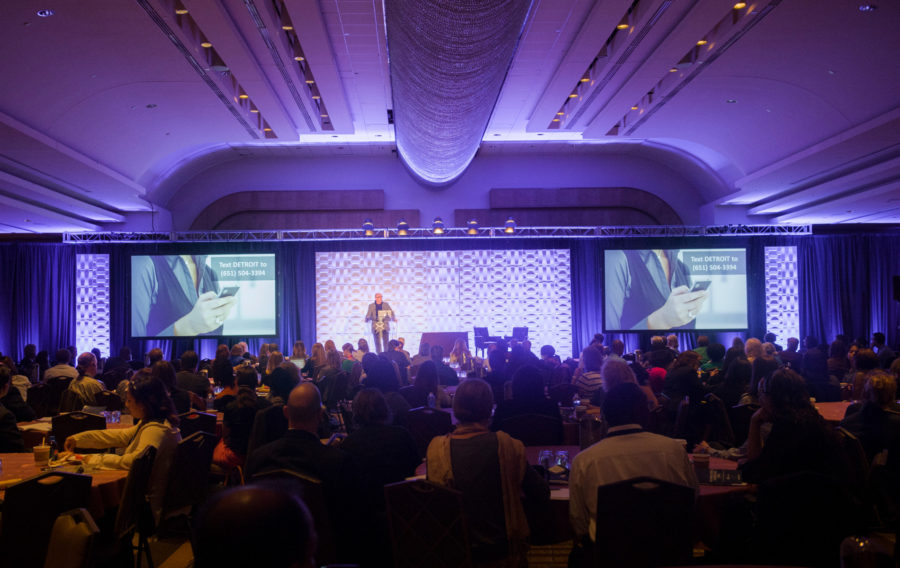 Every spring, we bring together public sector employees in Washington, D.C. for the Granicus National Summit. Last year, more than 500 government employees from over 35 federal, state and local organizations attended the Summit and participated in inspiring discussions, hands-on breakout sessions and networking opportunities.
This year's Summit is taking place on April 3 from 8:30 a.m. – 4:30 p.m. in downtown Washington, D.C. and will include even more opportunities for government employees to learn from and network with peers from across the country.
Need more reasons to attend this year? Here's three:
You'll hear from awesome speakers.
We already have the start of a great line-up of guest speakers booked. You'll have the opportunity to hear stories from govies all over the United States.
For example, Britney Smith, the Public Information and Communications Manager in Leon County, Florida, will share how she and her team came up with an effective emergency communications program to save lives during hurricane season. Other confirmed speakers include experts from the Maryland Department of Natural Resources; the City of San Jose, California; and the Arizona Department of Transportation.
There's a session for everyone.
Whether you're a communications director, program manager, city clerk, or IT manager, there will be sessions that cover important topics for job functions across government. From the opening keynote on leading change through digital modernization, to sessions on maximizing the benefits of channel shift, enhancing influence and engagement, and security essentials, you'll learn best practices and actionable steps to take back to your agency to improve and streamline processes.
Additionally, we'll have breakout sessions during the afternoon where you can learn more about the Granicus products and digital tools that are most pertinent to you.
Not in DC? No problem.
We know it can be challenging to get your boss to sign off on sending you to an out-of-town conference. That's why we put together this justification letter that you can easily fill out and send to your manager to get approved to attend. Additionally, we have a limited number of discount rooms available for out-of-town attendees, as well as some suggestions on other hotels and things to do in Washington, D.C.

Convinced yet? Register for the Granicus National Summit here so you don't miss out on the opportunity to learn, network and start solving challenges you face at your organization.

«