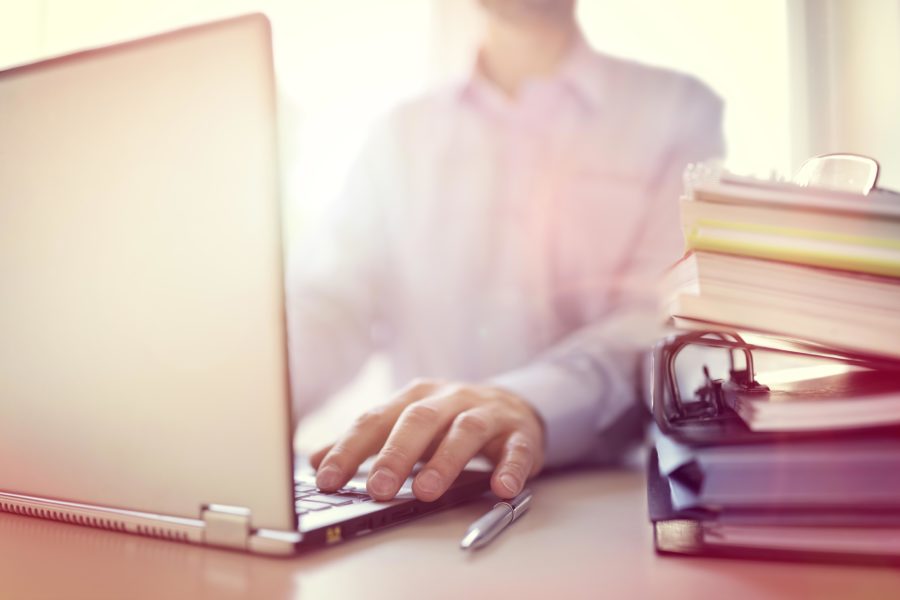 If you are a government communicator, you know all too well that working for the public sector often comes with a limited budget. So with all the programs you have to promote, how do you convince the leadership or upper management at your agency to invest in email marketing activities? We've put together a few talking points to help you make the case.
 Catch People On-the-Go
For better or for worse, we live in a world on the go. Gone are the days of leisurely drinking coffee and reading the paper. Time has become increasingly precious, and an increasing amount of Americans get news and updates while commuting to work or running errands. With 92 percent of Americans owning a cell phone (according to Pew Research Center) and the average user checking it 46 times a day, it's important to consider how you're reaching your audience. Incorporating email marketing into your communications strategy will provide you the opportunity to engage with more people, wherever they may be.
Increase Your Visibility
While posting content on the social media pages you manage and your agency's website will help you connect with your audience and keep them abreast of important news and updates, it won't necessarily reach all the right people. Most citizens follow multiple public figures, celebrities, companies, and organizations on social media, so it's not a guarantee that your post will stand out in the crowd. On the other hand, people are much more likely to see an email come into their inbox. In fact, a 2015 article on Entrepreneur noted that email marketing has a 17 percent higher conversion rate than its social media counterparts.
Stay Within Budget
One of the most compelling arguments for using email software to reach out to citizens is the fact that is tends to be more cost effective than other communication tools. According to the Direct Marketing Association, email has a return on investment of about 4,300 percent. Not too shabby.
Complement Other Marketing Efforts
While email can often stand alone as an e-blast or newsletter, it is most effective when paired with other communication channels and tools. For example, you may choose to create an email campaign to drive visits to your agency or organization's blog or social media pages. You can also increase your email subscriber list by placing an overlay or direct signup box on your website or a partner page. The more you can cross-promote content across multiple tools and channels, the more successful outreach will be.

Now that you know the benefits of email marketing, it's time to convince your colleagues to join the bandwagon. Think about how you can best incorporate email outreach tactics into your agency's overall communication strategy. Once your convince your organization's leadership and management that the benefits of email communication outweigh the cost, the rest is a no-brainer!

Want more insight into the benefits of email marketing? Sign up for next week's webinar "5 Ways to Engage the Modern Citizen." 

«