Back To Blog
Truth vs. Coronavirus: How Gov Agencies Are Battling the Infodemic
Since the initial outbreak in Wuhan, China, coronavirus disease 2019 (COVID-19) has spread throughout Asia, Europe, and into the United States. Wherever it has spread, it has been accompanied by misinformation and disinformation, putting public health into further risk.
Government agencies, however, are working around the clock to ensure residents have the most up-to-date and accurate information.
At Granicus, we have the privilege of providing the platform of technology that many governments use as the conduit for their response. In the interest of connecting government agencies with as much information as possible, here is a small collection efforts to inform, organize, and respond to the outbreak.
[WATCH THE WEBINAR: Best Practices for COVID-19 Response]
COVID-19: A Handful of Communications
Communicators at every level of government — local, state, and federal —are getting the truth out through email, websites, and public meeting information. We rounded up a few examples of each below.
Educating Through Email
As of Friday, March 6, Granicus govDelivery customers had sent 1,700 emails to 86.9 million people with 20.2 million email opens.
Oregon Department of Education
The Oregon Department of Education is informing parents, teachers, and students.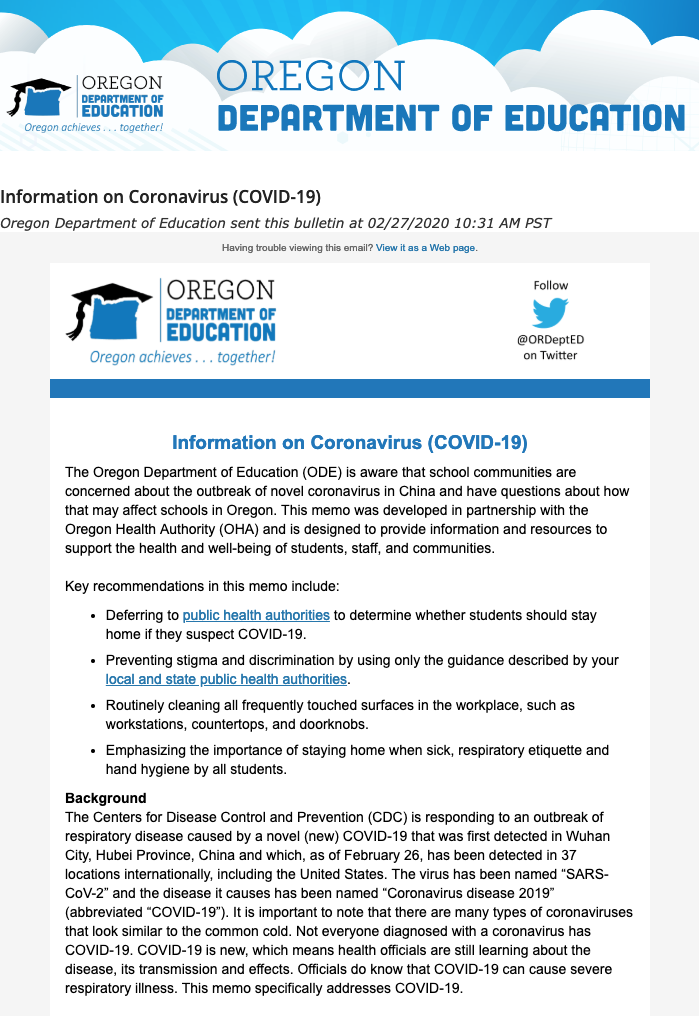 U.S. Department of Veterans Affairs
The U.S. Department of Veterans Affairs is connecting veterans to medical center information.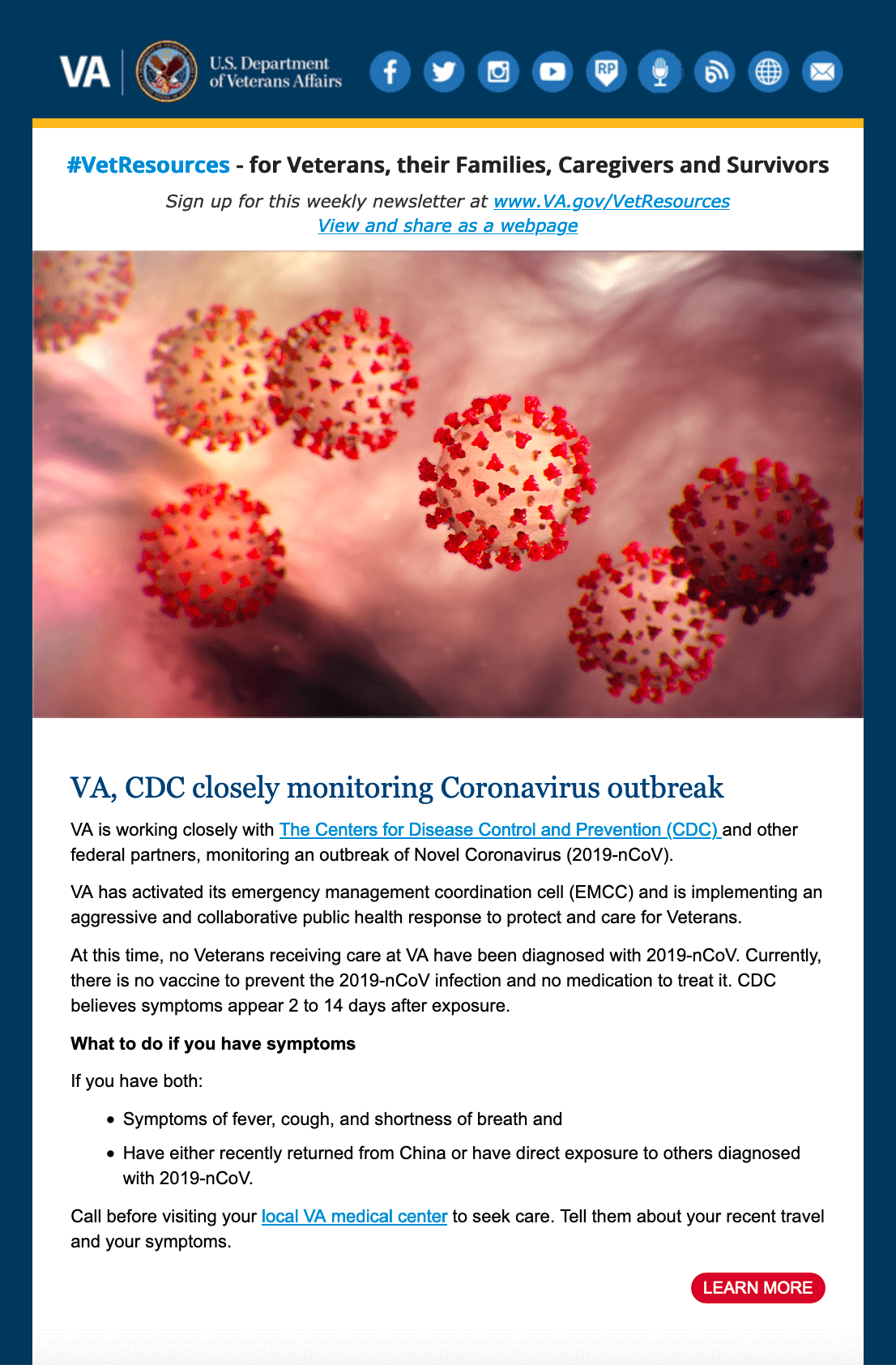 City of Redmond, Washington
A well-crafted message directly from the Mayor of Redmond, Washington.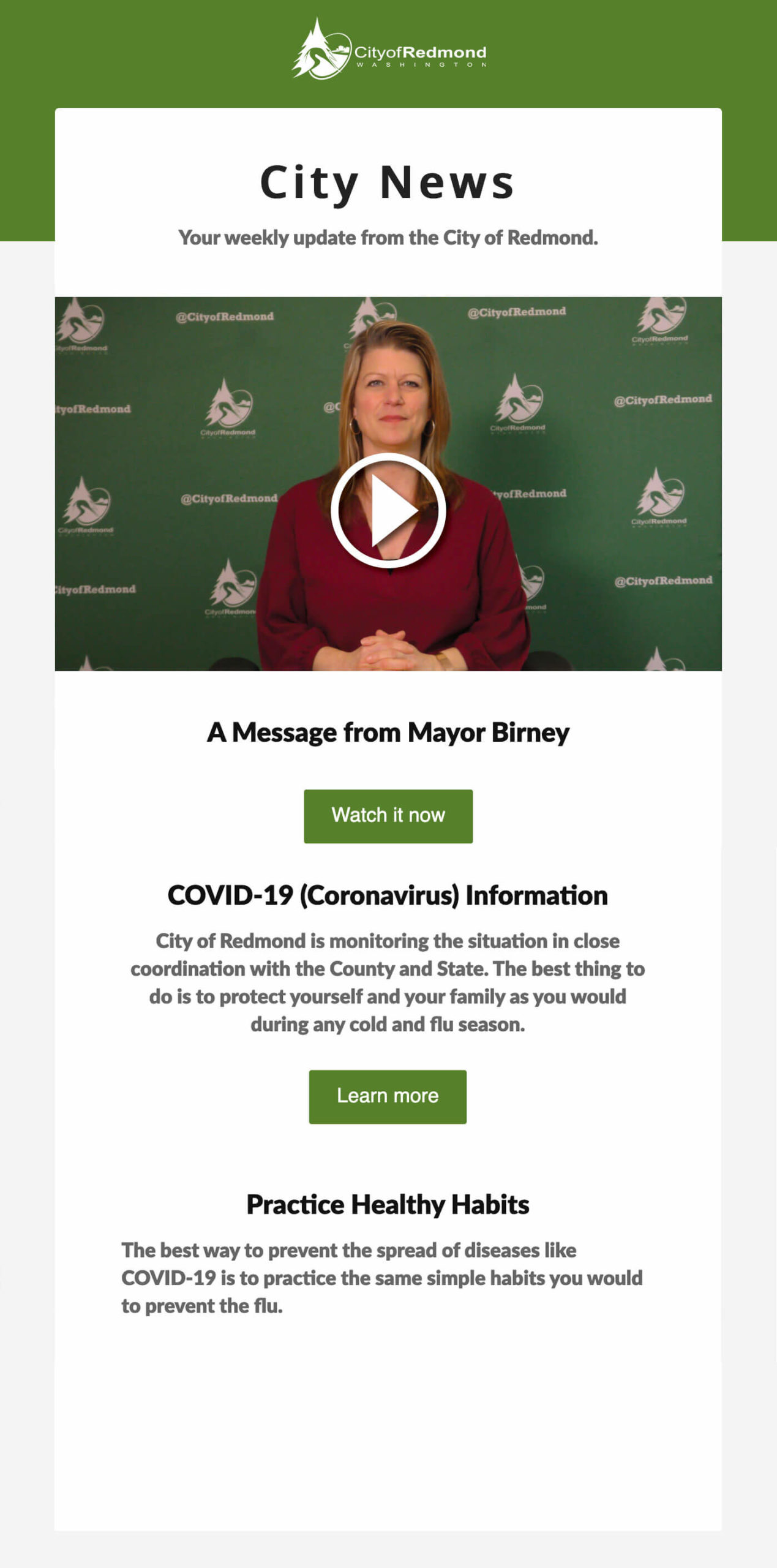 City of Washington, D.C.
A communication from Mayor Murial Bowser of Washington D.C.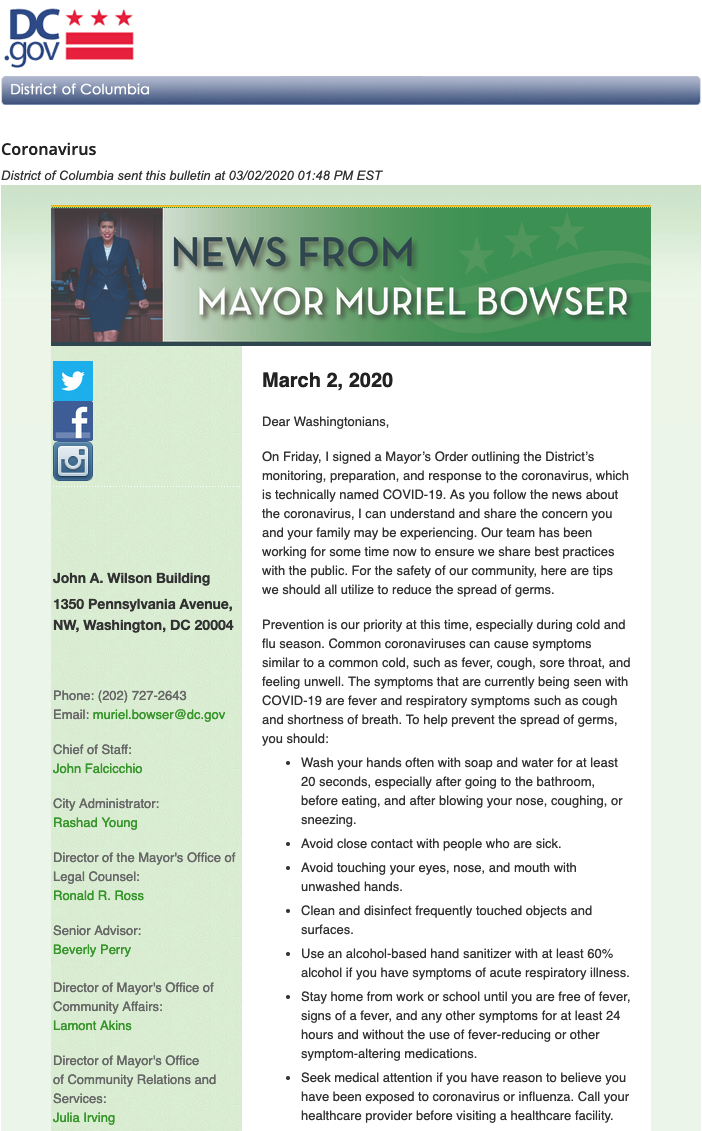 Turning Websites Into Resources
Granicus customers from coast to coast — and with 320+ combined webpages with coronavirus information — are fighting disinformation by getting the best, latest information on their websites.
Santa Clara County, California
A comprehensive update to the residents of Santa Clara County in California.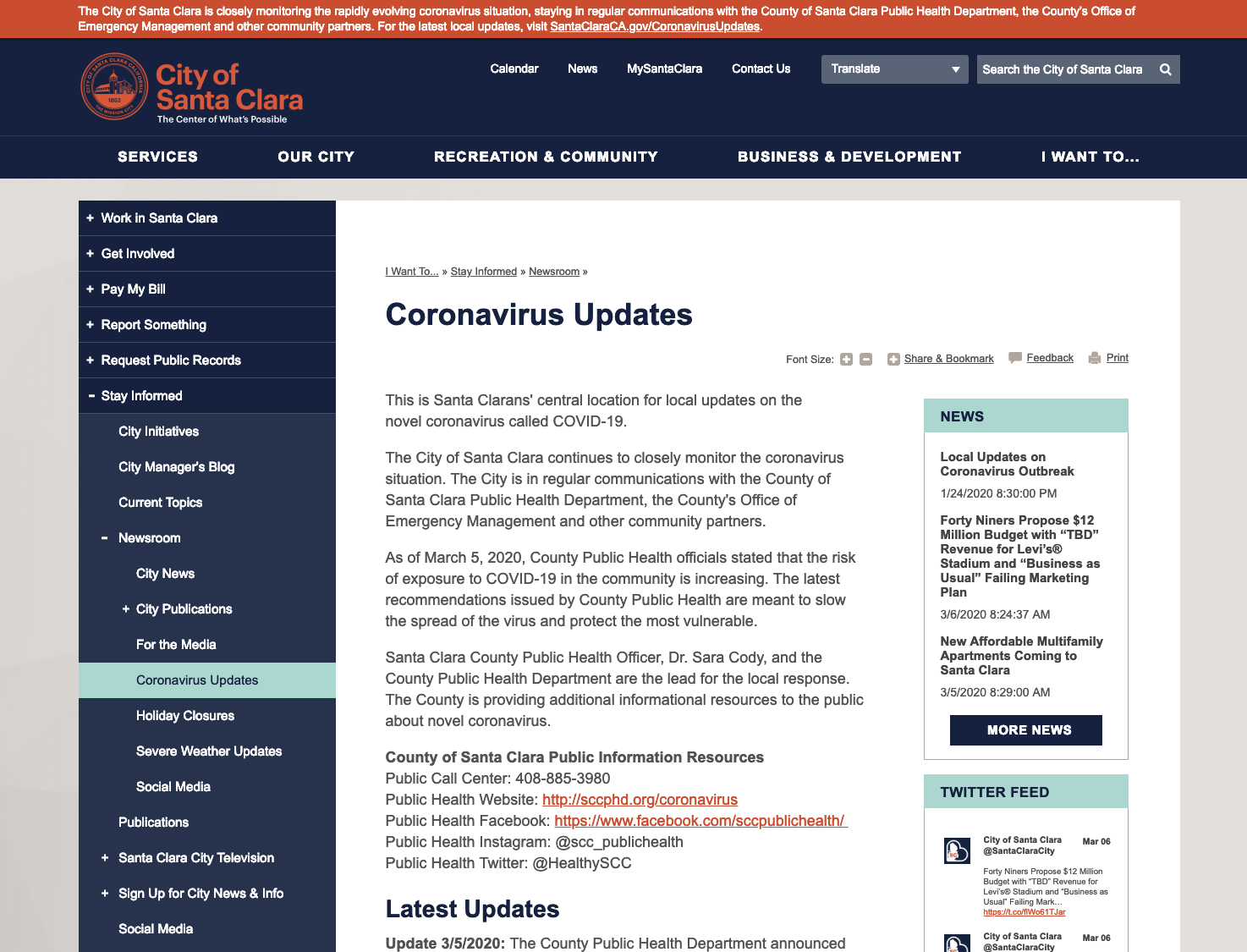 Mercer County, New Jersey
Here is a resource on the Mercer County, New Jersey website.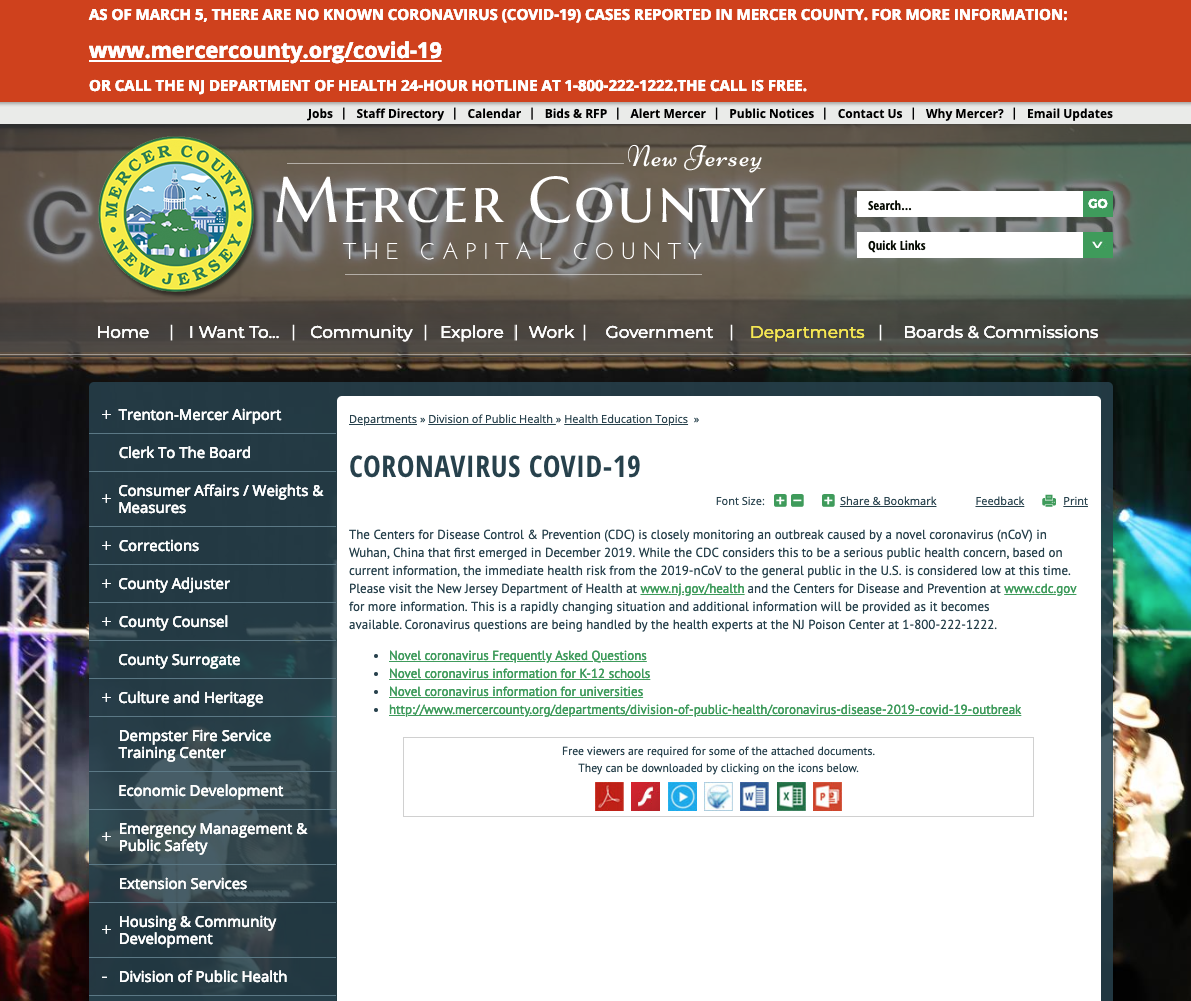 West Palm Beach, Florida
One of several updates to residents of West Palm Beach in Florida.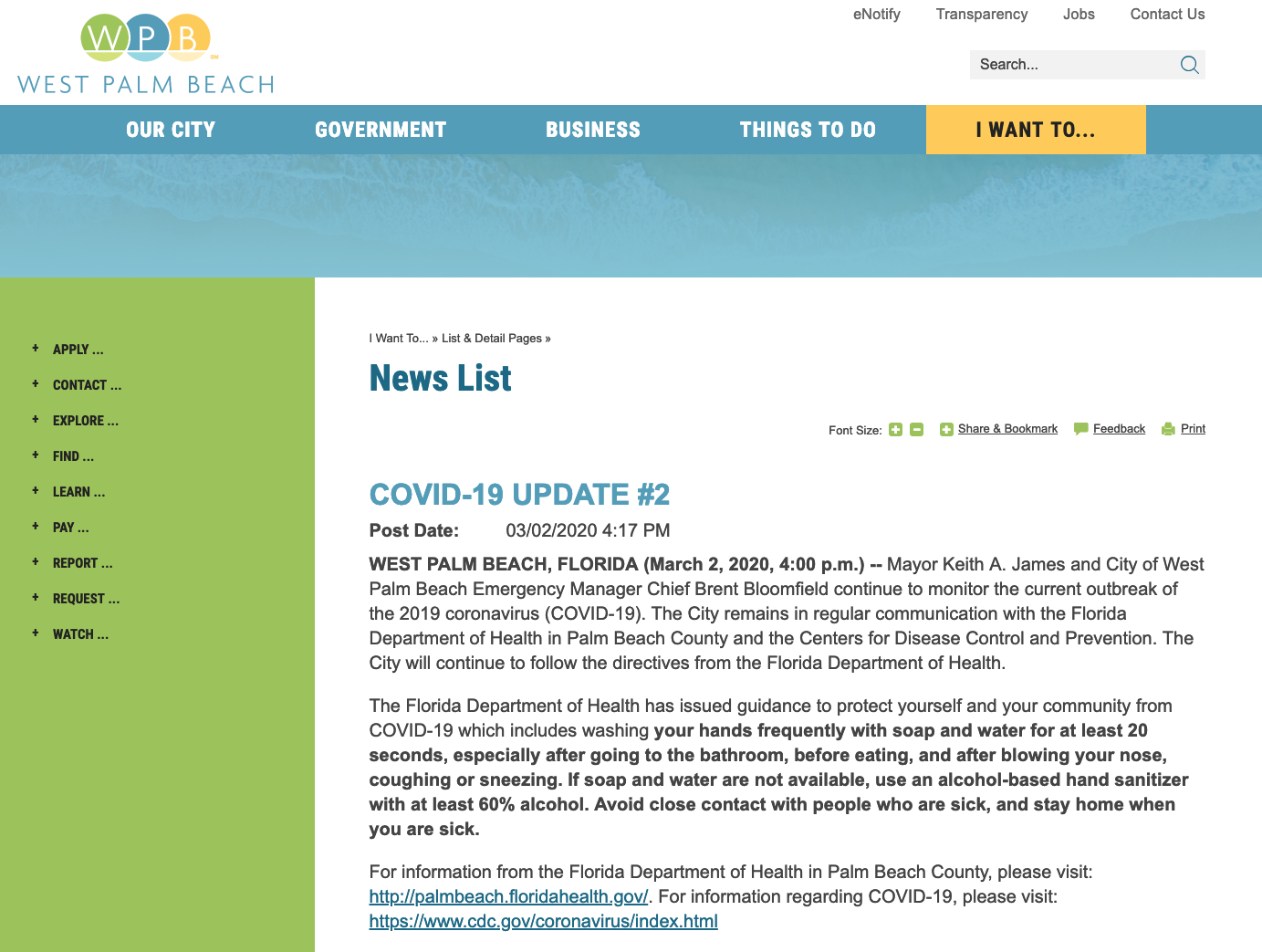 Mobilizing Through Public Meetings
Legislators across the country are also mobilizing to handle the situation. Granicus customers have covered coronavirus at over 75 public meetings. They're passing emergency resolutions, engaging the public in city meetings, and more.
San Francisco, California
See video of the mayor of the City of San Francisco providing an update after declaring an emergency.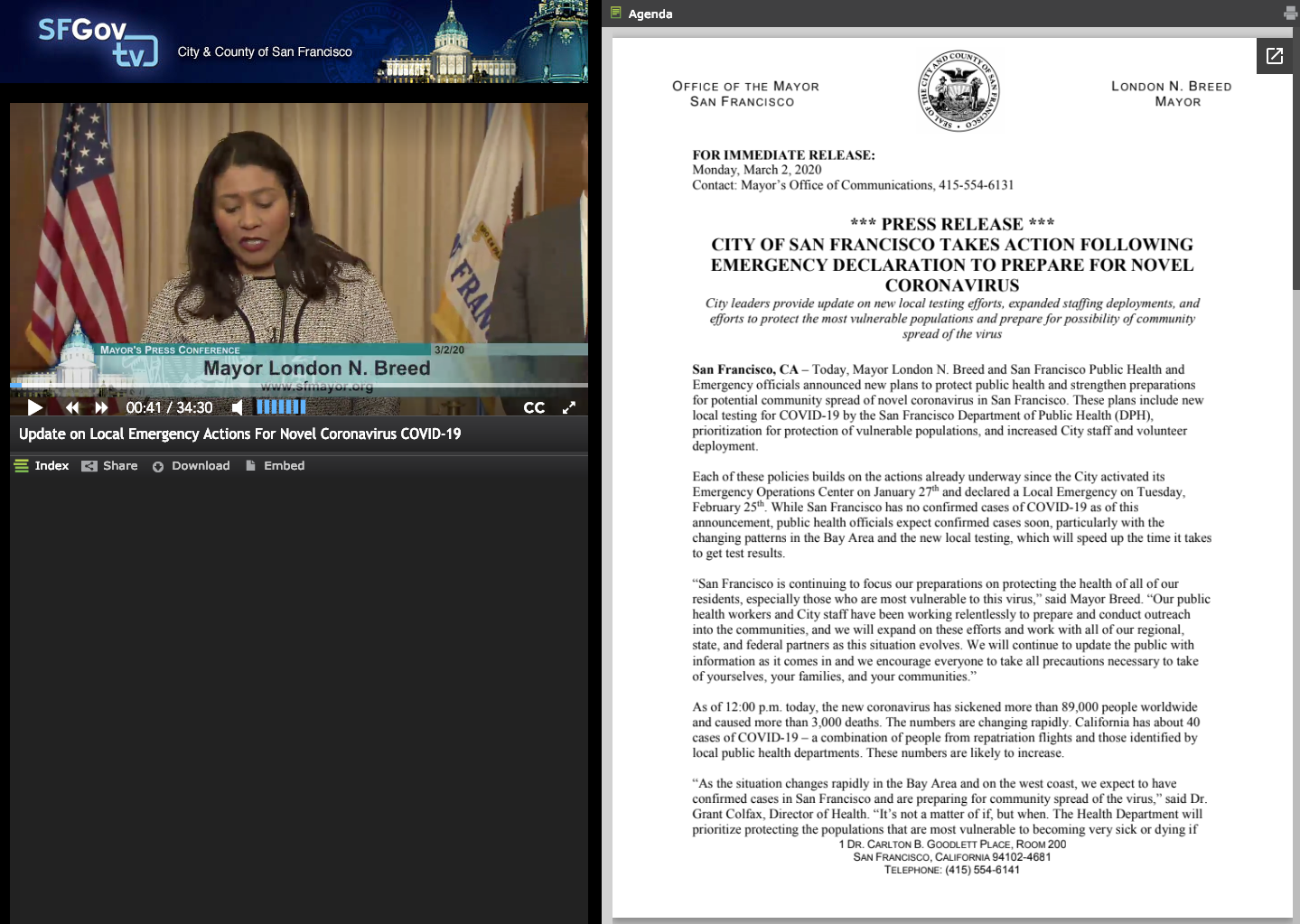 More Public Meetings Examples
The City of Toledo is looking to provide international help by providing protective clothing to China in early February.
A briefing for the Board of Health in Madison, Wisconsin where there is one confirmed case.
In Baltimore, Maryland, the City mobilized emergency management, police, and fire teams.
Bringing It All Together
Government at all levels has a role in helping reduce the impact of COVID:19. They're stepping up with proactive communications using the channels that residents expect. At Granicus, we're proud to support their effort through our technology.
Want best practices in COVID-19 crisis communications?
Learn from experts on the front lines. Watch Responding to COVID:19: Best Practices for Govs >>