Back To Blog
govDelivery Becomes the First FedRAMP Approved Digital Communications System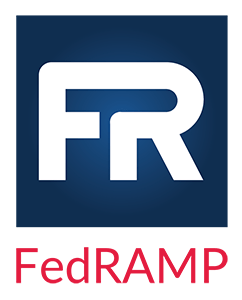 The Granicus govDelivery communications solution is the only digital communications platform helping government to inform, engage, and convert more than 100 million people to take action. Unlike private sector marketing technology, govDelivery is the only platform secure enough to be used exclusively by government and has proven to double audiences within the first year.
That makes it more important than ever to govDelivery to keep the data and the information of our government clients secure. So today, as part of our continuing efforts to help keep government communications and data safe from increasing cyberthreats, we're pleased to announce that govDelivery has become the first digital communication solution to achieve Federal Risk and Authorization Management Program (FedRAMP) compliance at the moderate level — the program's highest level.
FedRAMP is a government-wide program that provides a standardized approach to security assessment, authorization, and continuous monitoring for cloud products and services — which prevents hiring more staff or having employees spend extra time performing redundant agency security assessments. FedRAMP approved systems have established and documented highly secure environments that have withstood rigorous review before federal agencies were allowed to engage them. FedRAMP systems have already saved the government millions of dollars and increased governmental use of the cloud.
The govDelivery solution was put through the review and approval process conducted by FedRAMP's Joint Authorization Board (JAB), which is widely recognized as the most demanding path to FedRAMP compliance.
"Given our ongoing prioritization of security, we're pleased to be recognized for meeting the industry's most rigorous security standards," said Scott Burns, Former CEO of govDelivery. "As the Federal government continues to close the gap between its private market counterparts by delivering the quick, convenient and rewarding digital interactions that citizens have become accustomed to, they begin to face the inherent risks associated with that innovation. The govDelivery solution has always stayed ahead of the curve to mitigate that risk and we're proud to be FedRAMP compliant so that our digital communications platform can help public sector organizations connect even more citizens with the resources and information they need."
At Granicus, we understand the critical importance of our solutions and we've architected our systems to be secure and highly available. We utilize multiple data centers, extensive redundancy, and best of breed technology from internationally recognized vendors.
The govDelivery solution, which is already utilized by hundreds of federal organizations including FEMA, the Department of Defense, and Health and Human Services, can now be used across all agencies because of its new certification. In addition, agencies can acquire additional support packages from govDelivery if security and compliance are a high priority.
"Having met all the stringent security requirements of the FedRAMP Joint Authorization Board, comprised of the CIOs of the Department of Defense, the Department of Homeland Security and the General Services Administration, govDelivery is now a FedRAMP compliant cloud service able to be authorized for use across all federal agencies," said FedRAMP Director Matt Goodrich. "govDelivery is already used widely across Federal government so the FedRAMP JAB authorization will streamline ongoing security approvals for many agencies. In addition, our team here at FedRAMP will be using govDelivery to communicate with stakeholders."
To read more about FedRAMP compliance, visit our security page, or the official FedRAMP website. Check out our website to learn more about govDelivery and what it can do, or read about it on our blog.