The Infrastructure Investment and Jobs Act (IIJA), otherwise known as the Bipartisan Infrastructure Bill, provides massive opportunity for local and state organizations throughout the US. The act provides over $500 billion in federal funding to improve roads and bridges, expand digital broadband internet, improve public transportation, and address climate change. A significant portion of that funding ($2.75 billion) is appropriated for the purpose of digitizing government activities, increasing resident engagement, and achieving digital equity & inclusion. This is a once-in-a-lifetime investment that can help your organization's stakeholders immensely, don't miss out!
With the opportunity for these improvement projects, the need to engage your residents becomes increasingly more important. By implementing robust community engagement systems, you can identify pain points in your community and understand, directly from residents, what priorities to address with IIJA funds. Your stakeholders know how to best use these federal funds in their community. Empower them to use their voices. Please join us and our friends from the Grants Office to learn how to best use IIJA funds and how to secure them for your community.
Learn:  
The basics of these funding opportunities and their eligible expenses

 

What digital tools can help you reach more residents

 

Best practices for putting together your application proposal

 

Examples of potential use cases

 

The risks of not meaningfully engaging with your community on major projects

 
Featured Speaker: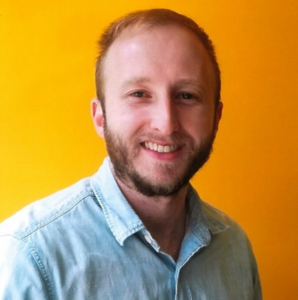 Chris Barnes is a Grants Development Consultant for Grants Office and manages the state and local government team. He supports state and local government agencies, along with libraries, museums, arts organizations, workforce training entities, and other human service groups to help them find and pursue grant opportunities. Chris also has experience as a granter writer who has written both federal and foundation grants for an art non-profit.