Stimulus Funding to Prepare for the Return of Tourism
The new American Rescue Plan, signed into law by President Biden on March 11, 2021, includes $350 billion of aid allocated to state and local governments. The bulk of this $350 billion comes in the form of Coronavirus State and Local Fiscal Recovery Funds, which state and local governments can use to address negative economic impacts they've experienced due to the pandemic, including to their local tourism and travel industries.
Join Grants Development Consultants from Grants Office and special guests from Granicus for a review of the new stimulus funding for state and local governments. We will cover how this new influx of funding can be leveraged by states and local governments across the country for Short-term Rental initiatives, how you can request funds to support STR policy adjustment or creation, as well as how the funding can support monitoring and enforcement of state and local STR policies.
If you've been looking for funding and technology to help you solve your municipality or state's STR challenges, and generate new revenue at the same time, you won't want to miss this event!
Location: On-Demand
Duration: 1 hour
Cost: Free
Featured Grants Office Speaker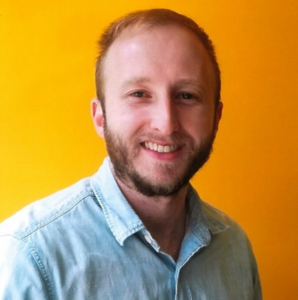 Chris Barnes is a Grants Development Consultant for Grants Office and manages the state and local government team. He supports state and local government agencies, along with libraries, museums, arts organizations, workforce training entities, and other human service groups to help them find and pursue grant opportunities. Chris also has experience as a granter writer who has written both federal and foundation grants for an arts non-profit.