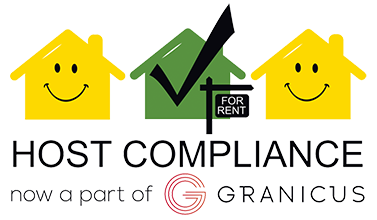 Short-term vacation rentals (STRs) are more popular than ever. As community managers, your residents look to you to uphold your organization's rules/covenants to maintain harmony, and the recent pandemic highlighted it's more important than ever to get information to those who may be renting. However, communicating with hosts (or even identifying who is renting and where) can be difficult — unless you have the right tools.
Join short-term rental compliance expert, John Spuhler, in this on-demand webinar "How Community Associations Can Address Short-Term Rentals." He  discusses best practices for tracking STR activity and automating your communications.
By attending this webinar, you'll learn:
How to reduce complaints around noise, parking, and trash.

Communication strategies for hosts and guests.

Best practices for managing STRs in your community.
Event Details
Title: How Community Associations Can Address Short-Term Rentals
Length: 60 minutes
Location: On-Demand