The Next Stage of Stimulus Funding
The Biden administration's American Rescue Plan stimulus package contains $350 billion in aid to state and local governments. This funding comes at a critical time as these entities grapple with budget shortfalls while continuing to deliver essential services to residents. As governments continue to work tirelessly to meet the needs of their residents during the pandemic, this new stimulus funding can be used to implement new, virtual tools to ensure that crucial services are delivered quickly and efficiently.
Join Grants Development Consultants from the Grants Office and special guests from Granicus for a look at how funding from the American Rescue Plan can be leveraged for your virtual government solutions. We'll provide an overview of this stimulus funding landscape, explain how these funds are being distributed across states, provide strategies for how to leverage these funds for your virtual government initiatives, and discuss some examples from around the country of how governments are transforming service delivery with Granicus solutions in response to the COVID-19 pandemic.
Location: On-Demand
Duration: 1 hour
Featured Grants Office Speaker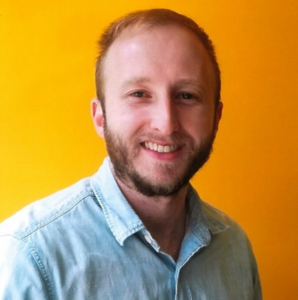 Chris Barnes is a Grants Development Consultant for Grants Office and manages the state and local government team. He supports state and local government agencies, along with libraries, museums, arts organizations, workforce training entities, and other human service groups to help them find and pursue grant opportunities. Chris also has experience as a granter writer who has written both federal and foundation grants for an arts non-profit.