As schools reopen amid the global pandemic, administrators must delivery timely and accurate updates to a wide range of stakeholders including students, parents, staff, and community members. In addition to audience-specific engagement plans, administrators must also plan for multiple channels, languages, and messages.
Download to learn how schools are managing the complicated process of re-opening, reaching their audiences with timely communications to remove confusion and reduce risk in learning environments.

Featured Speaker: Diana Gulotta, Director of Communication Services, Prince William County Public Schools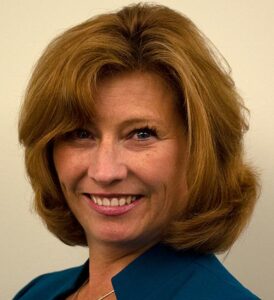 As director of communications services for Prince William County Public Schools, Diana Gulotta coordinates the promotion of the Division's schools through a variety of channels, including the website, electronic newsletters, television, social media, and the local media. She also manages crisis communication and event planning.
Gulotta has more than 28 years of experience in school public relations, beginning her career with the McKinney Independent School District in McKinney, Texas. She served as assistant superintendent for communications for the Hazelwood School District, located outside of St. Louis, Missouri, for eight years. She came to Virginia in September 2013 to fill the role of executive director of public relations and marketing for Hampton City Schools. She began her position with PWCS in November 2017.
She has a bachelor's degree in radio/television from Stephen F. Austin State University, and a master's degree in communications management from Webster University. She is a member of the National School Public Relations Association, on the board of Leadership Prince William, and president-elect of the Lake Ridge Rotary Club.