Turning Rushed Projects into Transformative Initiatives
The last year found governments rapidly digitizing key processes to meet demand and socially distanced needs. For previously in-person services, that meant creating duct-taped and bandaged solutions to immediate problems to fulfill services.
Since necessity is often the mother of invention, governments are now looking to turn those temporary solutions into long-term efficiency and improved civic engagement gains. But that transition can create a variety of unforeseen questions or problems.
The "Ask Us Anything" session brings together two respected experts to give answers to your questions about efficiencies in online services, increasing adoption of services, and where you can save resources in your civic engagement tech stack.
Join Patrick Moore, former CIO of Georgia and current VP of Business Development at Granicus, and Sid Burgess, former City Councilman and current Senior Solutions Consultant for Granicus for answers and insights gained from working with governments to improve their service fulfillment efficiency and civic experience.
Come ready with your questions, as this will be almost entirely audience driven! Here are some we've had so far:
How can I convince other departments to transition to online services?
What does transitioning to online services mean for our staff?
How can I make the service fulfillment process smoother between departments?
Date / Time: On-Demand
Duration: 30 minutes
Cost: Free!
Featured Speakers: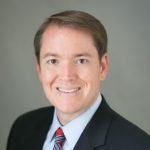 Patrick Moore – VP of Business Development
Patrick Moore has spent his career working to improve government and its responsiveness to citizens. Patrick spent 8 years working for Georgia Governor Sonny Perdue, serving as state CIO from 2006-2010. During that time Patrick led a transformational restructuring of the state's technology function, establishing a new model for Georgia's IT strategy. Upon leaving Georgia's government Patrick served in client facing and sales executive roles with HP Enterprise Services where he focused on building and delivering solutions for state and local governments, and as a managing partner for Integris Applied, a management consulting firm focused on CIOs and their organizations. Patrick is now helping government organizations with their transformation projects as the VP of Business Development for Granicus. Patrick is a noted expert in the state and local government technology space and a Government Technology "Top 25 Doer, Dreamer and Driver." He is a frequent contributor to industry organizations including the Center for Digital Government and NASCIO.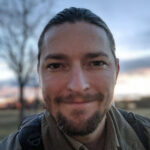 Sid Burgess – Senior Solutions Consultant
Sid has spent over a decade working with government agencies. Widely known for his knowledge and forward-thinking vision of the government technology industry, Sid has given talks nationwide about the intersection of technology and constituent services. As a former FireFighter/EMT, Combat Medic, and City Councilman, Sid has built and managed teams focused on rebuilding and revitalizing cities. Sid has been appointed by the Oklahoma Speaker of the House and the Mayor of Oklahoma City to serve in various advisory roles. Sid graduated from Oklahoma State University Fire Service Training Academy, US Army Infantry Center, and the US Army Academy of Health Sciences.