Community engagement and communications are key to a successful short-term rental (STR) compliance program. This free webinar will give you 5 important tips on community engagement specifically around STRs that will prepare you for the massive return to tourism many communities are facing.  
Expect to learn a lot in a short amount of time! Whether you're in communications or code enforcement, you'll walk away with action items to help you better understand the STR landscape, communicate with short-term rental stakeholders quicker, and engage your community more effectively. 
This short and sweet webinar packs quite a punch. You won't want to miss this one!
Time: On-Demand
Format: 10 minutes of content, 5 minutes for questions
Cost: Free
Speaker: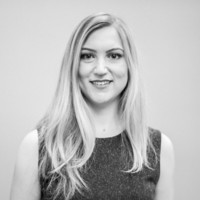 Christa Watson, Senior Marketing Manager for Granicus
Christa Watson has been supporting communities with their short-term rental challenges since 2019. She also helps local and state governments across North America understand how technology can help improve their civic engagement. Her previous professional background includes leading marketing teams at several fast-growth software companies, as well as independent consulting for fast growth SaaS companies looking to scale.