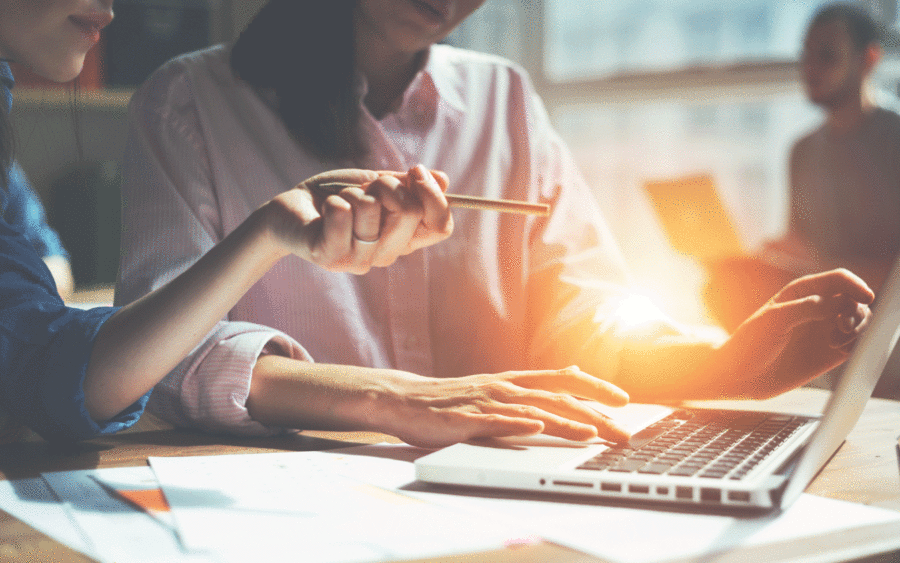 No matter what organization or agency, nearly all government programs have a common goal: citizen participation. However, programs are often developed without an effective communication strategy to enable success.
To help government communicators learn how public-sector organizations can make the most of their programs, Granicus recently hosted a webinar to discuss how digital communications tools can improve communications strategies and drive the right people to the right programs. Granicus experts Amelia Helm, Product Marketing Strategist and Shawn Pillow, Solutions Engineer led the discussion.
According to a poll taken at the beginning of the webinar, in the past three years, nearly 75 percent of attendees have implemented or are currently implementing a new program. Technology is allowing government organizations to increasingly change and improve the ways they connect with the people they serve.
The shift to digital services not only provides a more modern experience for citizens that they have come to expect from the private sector, but it also reduces program costs and allows for more efficient use of staff resources.
But efforts can't stop after the program is built. "It can take years to build some of these digital services so the communication part should be easy, right?" Helm posed to the audience. "Not necessarily," she continued. "You need to reach out and make things accessible if you want people to come and use your program."
While digitization of services is the first step, it can't be the last step. "Digital programs are unused but they are still in demand — the number one thing people want from government agencies is awareness about what services are available from the government, where they can be accessed and how to use them," Helm said.
As a result, organizations have to make programs available, but they also have to make sure the right people know about them. This is where a digital communications strategy comes in.
Helm explained that there are seven key elements to a good digital communications plan:
Practicing consistent branding
Developing the comms plan
Building an audience
Targeting messages
Explaining the benefits
Ensuring efficient deliverability
Adjusting as necessary
By leveraging these steps, government communicators can get information about their new digital programs to the right people, on the right channels and at the right time, ensuring increased awareness and overall program success.

To show how this looks with real government programs, Pillow discussed some salient examples:

Wrexham County Borough Council

The Wrexham County Borough Council in the UK wanted to reduce avoidable recycling contamination and increase recycling rates. Their strategy included automated and personalized bin collection reminder emails with tips on what can and can't be recycled. Through this campaign, they saw a 48 percent reduction in calls about having the wrong bin out and a 27 percent reduction in bins not being emptied due to contaminated waste.

Georgia Department of Natural Resources

The Georgia DNR wanted to increase revenue through their parks. In order to do this, they launched an Outdoor Map that gave citizens a central page to visit for all of their outdoor needs. They then promoted the new program with Granicus' GovDelivery Communications Cloud and, as a result, saw additional 30 park reservations per day, which grossed an additional $4,500 per week and $234,000 per year in revenue.

City of Sacramento, CA Volunteer

The City of Sacramento leveraged strategic digital communications like website overlays and a dedicated e-newsletter campaign to increase volunteerism for key projects around the community. Through these efforts, they increased their subscribers by 10,000 and increased their volunteer hours by 30,000. This increase had an estimated value of $693,135 in donated services, the equivalent to 201 full-time staff.

If you're ready to start getting the word out about your agency's programs, contact us to learn how Granicus can help you drive success.

«