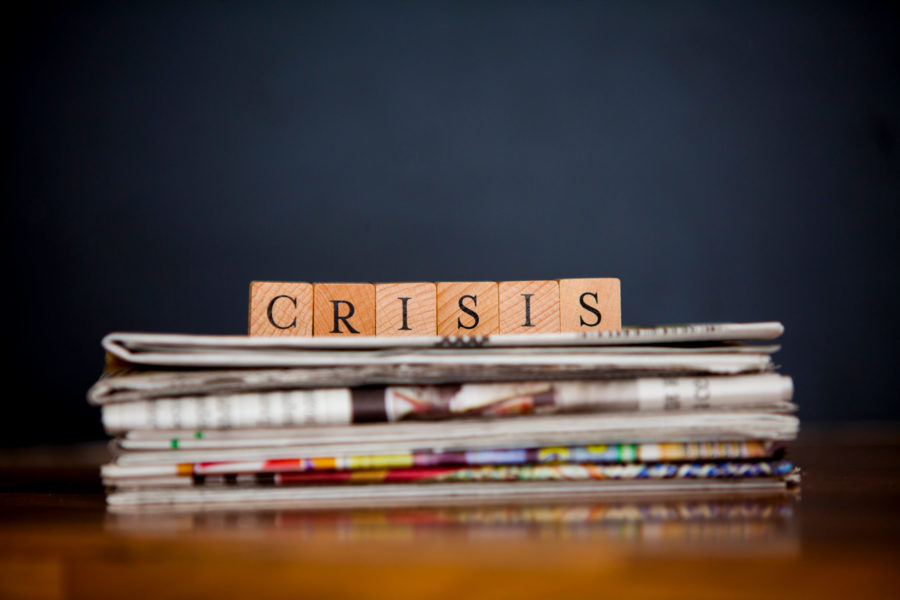 In the middle of an emergency—like a hurricane or a child reported missing—it can be a daunting task to communicate effectively with the public. Details are constantly changing, new information is being requested from all angles, and the group of stakeholders continues to grow with new voices and opinions about what should be communicated to the public and when.
While every emergency is different, it's possible to plan ahead to maximize the reach and effectiveness of your messaging. During the recent Granicus webinar, "Communicating in an Emergency: Expert Guidance to Getting It Right," attendees heard from four speakers about emergency communications scenarios and discussed the tools and practices they used to overcome communication hurdles. Below is a brief overview of each of the speaker's presentations and key takeaways.
Shelly Klein
Customer Service Technologies Administrator, Hurst, Texas
Emergency: Hurst is located in the Dallas-Fort Worth area of Texas, far away from the recent destruction caused by Hurricane Harvey. But after the natural disaster hit Texas, the city was still inundated with questions about how residents could pitch in to help those affected.
What They Did: The city created a Harvey-specific page on their website where they directed all inquiries, including available resources on where residents could volunteer or donate. This link was shared across social media with a consistent image so that, regardless of platform, people knew what they were clicking on. Hurst's mobile app was also updated to include a menu item for Harvey relief, and the city email included a link to the hurricane page.
Results: The city was able to update city residents across several outreach platforms by directing them to a single source of information.
Kara McKinney
Public Information Officer, Hurst, Texas
Emergency: On October 4, 2017, a mother called police to report that her two children, ages 9 and 5, did not arrive home after school.
What They Did: The city immediately launched a hunt for the children. It used CodeRed, a targeted phone and text alert system that residents can opt into, to reach people throughout the city. They also posted alerts and updates on the GovDelivery Communications Cloud, Facebook, Twitter and NextDoor.
Results: The children were found safe in a park at 9:30 p.m., about five hours after they were reported missing. The number of people offering to help in the search was so overwhelming that the police eventually said they didn't need any volunteers. The GovDelivery email notification system provided a significant reach of their over 20,000 subscribers, and Facebook had nearly 5,300 shares.
Britney Smith
Public Information and Communications Manager, Leon County, Florida
Emergency: The state of Florida is often battered by hurricanes. The county kicked into action as Hurricane Irma approached the area.
What They Did: Leon County has a three-part crisis strategy: Prepare, Act and Recover. As part of preparation, they had already produced a 2017 Disaster Survival Guide and related smartphone app, as well as had ongoing preparedness outreach on social media and billboards. As Irma prepared to hit, Leon County sent daily email updates, partnered with their local NPR affiliate, held three press conferences, sent out 11 press releases and posted 70 times to social media. During recovery, the county provided an emergency update portal to provide information about debris removal. Additionally, Leon County also had a proactive strategy to delivery a daily newsletter via the GovDelivery Communications Cloud to update citizens called "Hurricane Irma Daily Brief."
Results: Residents were better informed about how they could prepare for Irma with a number of resources and hourly updates from the NPR affiliate, which had a reporter on-site at the emergency command center. Facebook posts reached nearly 770,000 people, while Twitter reached 349,000. Between August and September of 2017, Leon County's subscriber base grew by over 7,000 subscribers as a result of the GovDelivery Network and direct sign ups for information.
Kelly Holton
Chief Communications Officer, Centers for Disease Control & Prevention

Emergency: Zika, a disease that can cause birth defects if contracted by a woman during her pregnancy, quickly spread across the Americas. Its transmission is unique—it can be spread both by mosquitoes and sexual contact—and communications around this epidemic was time sensitive and urgent.

What They Did: The agency updated information on its website and elevated travel notices to affected countries to "Alert" (use enhanced precautions while visiting). Information on the CDC's website includes interactive tools, such as a risk assessor and a Zika map showing affected areas. Notices were posted on social media, at ports of entry and through email. Concerned travelers could also call the CDC hotline or ask questions on a Reddit AMA ("Ask Me Anything") thread. Because of the risk of sexual transmission, the agency launched an online campaign targeted at men to prevent the disease spreading to their partners.

Additionally, knowing that smartphone users access health and travel information on their phones, the CDC identified Granicus' Interactive Text as an effective channel for communication with travelers. The messages helped subscribers determine if they were traveling to or returning from an area with a risk of Zika and if so, were delivered prevention messages over a 30 day period.

Results: The Zika travel information page was viewed 5.3 million times in 2016, while travel notices were viewed 7.6 million times. More than 2.1 million people used the Zika map. Information about the disease proved popular on the CDC-INFO hotline, for which 18 percent of fielded inquires were Zika-related. The recent digital campaign aimed at male travelers and Zika had a reach of 57 million people and drove 137,000 clicks to the CDC's website. Additionally, through active promotion of the CDC's interactive text program, the initiative garnered over 20,000 subscribers in six months.

Each emergency is different, but as you can see from the above scenarios, it's possible to execute effectively if you plan ahead. Did you miss yesterday's webinar on crisis communications? You can listen in on the on-demand version here.

«