Back To Blog
Digital Expert's Corner: An Inside Look at Government Website Design
At Granicus, we're proud to be a part of a thriving community of internal and external government CMS experts, including members of our very own govAccess design team. This week, we interviewed one of our graphic designers to learn more about their approach to government website design.
Many people think of design as just "making a website look good". How do design and the user experience (UX) work synonymously?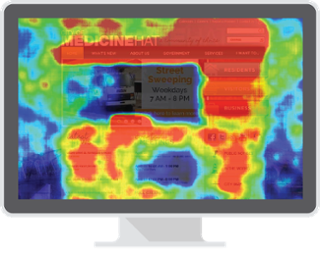 I think of design and UX as two processes that often overlap. The intention of both is to solve a problem. While one of my goals is to help create a website that "looks good", it still needs to be functional. That's why function always precedes form. UX helps to define and map out the function so that residents are able to use the website, while design involves translating the agency's story, mission and goals onto the website.
UX takes into account the website's users and their behaviors. This process often helps local government understand the ways their residents choose to access the website, what they search for, and how easy it is for them to navigate it. All of these insights guide the designer to create an identity and story for the agency that's translated onto the website, all while meeting the needs and expectations of the user. Essentially, design is the visual layer that works in unison with UX.
How do design and accessibility work together?
Local government websites largely serve the community. So, it's important not to alienate those who struggle to access those sites to pay utility bills, reserve recreational facilities, and look up meetings and events. An accessible website is easy to use and has a positive effect on readership for anyone visiting it.
There's a common myth that accessible websites are not the best looking, but that's just not the case nowadays. Design supports and reinforces accessibility. Elements like readable type, contrasting colors, the treatment of text and imagery work together to create a "pretty" website while still complying with web accessibility standards.
Do you see a shift in the design of local government websites?
More and more, local government agencies are pushing to create websites that are different from their peers and really pouring their identity into the site. There has been a big shift from static, text-heavy websites to ones that incorporate video, parallax scrolling and micro animations, which is refreshing to see on government sites.
When it comes to images, I notice a lot of clients encouraging residents to submit community photos to feature on the website. This not only adds a consistent, refreshing flow of images to use, but it also sparks community engagement.
How do you apply "design thinking" into helping clients find a desirable yet logical solution?
Design thinking is synonymous with problem solving. As a designer, I aim to solve the problem first. I usually strip away design and really focus on meeting the needs of the client. That process allows the intention of an element to be clear. Once the intention is known, picking a logical solution and communicating it visually is the easy (and fun) part.
If you're interested in learning more about our design process, contact us to schedule a free consultation.