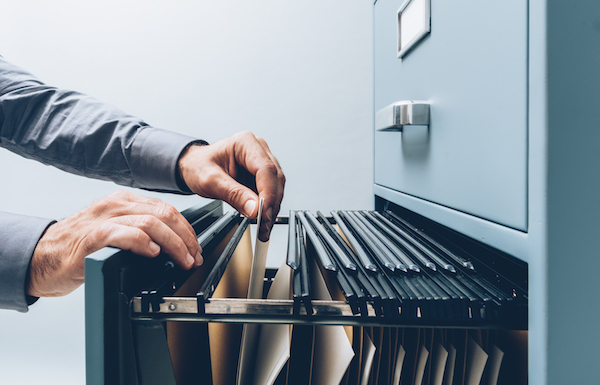 If you're a city clerk, you know full well that the job can be hectic—filled with a deluge of time-sensitive items that often require considerable amounts of person power.
That's how the City of San Jose Clerk's Office felt as it dealt with handling its citizen boards and meeting agenda preparation. The boards process was stuck in the old days of paper-based processes – citizen would apply to one of the 23 boards with a paper application that the Clerk's Office has process using a spreadsheet system and then file in one of over a dozen cabinets. Meeting prep was similarly paper heavy, as a single agenda item could consume 20 to 50 pages, and a weekly meeting might include as many as 100 agenda items. They were wasting tons of paper and spent significant time shuffling and compiling paperwork.
In all, these processes required two staff members working full time to ensure they were completed. And the resulting paper occupied a lot of space: 14 filing cabinets just in the Clerk's Office were devoted to it all.
This tedious work continued until the mayor of the city issued the "Smart City Vision," which was a goal to make San Jose the most technologically advanced city in the country by 2020. The Clerk's Office began to look at how they could embrace the challenge and improve the work they did.
That's when they started to work with Granicus. San Jose realized they could streamline what they did every day with digital solutions. They started first with the citizen boards, switching to Granicus' Boards and Commissions product. This allowed them to move the application processes entirely online. Citizens no longer needed to grab a form from city hall or print it off and then mail it in. Instead, they could apply at home on their computer or on the go on their smartphone. Clerk's Office staff could quickly review the applications without the hassles of paperwork. It was a resounding success: In their first year of using Boards and Commissions, they tripled the typical number of applicants and doubled the number of people they were able to accept. And those applicants were more diverse than before, which helped create more representative boards that reflected the entire community.
"Once we started using Granicus, we saw an enormous increase in the number of applicants to our citizen boards. And, importantly, the pool of applicants was more diverse and representative of the city."

-Anh Tran, (now former) Deputy Clerk for the City of San Jose
Given how well it went, San Jose quickly transitioned to other digital solutions, including Legistar to better handle agendas and all legislative management, as well as SpeakUp and eComment to solicit the opinions of citizens.

With its embrace of modern digital government, the San Jose Clerk's Office now only requires half of one staffer's time to get accomplish what used to take two—effectively freeing up 1.5 FTEs to do other work. And the 14 filing cabinets they previously required? They're down to a single drawer of one filing cabinet. They're less stressed and using fewer pieces of paper, all while improving transparency and getting more done.

Want to learn more about San Jose's accomplishments? Check out their success story! And if you're interested in learning more about how Granicus solutions can save time, paper and money, contact us at info@granicus.com.

Interested in how other local governments are using Granicus solutions? Check out how Pinellas County slashed their agenda item approval time by 75 percent by going digital.

«