IT departments play a critical role in government's efforts to improve the customer experience
But "rogue" IT purchases can disrupt what is otherwise a successful experience. From one-off email sends by the planning department to program managers using third-party websites for event signups, there are many points where redundant and non-IT sanctioned communications tools can negatively impact local and state governments.
That can mean increased costs, vendor sprawl, and security risk, while distributing key data and lowering resident experience.
How can IT officers ensure that communications tools strike the right balance of convenience, security, and cost, while ensuring adoption?
Discover how CIOs are enabling services, communicating effectively, and reducing headaches for agencies and departments. Watch this on-demand webinar to learn how centralizing key built-for-government communications tools can exceed the needs of communicators across multiple departments while providing the trustworthiness CIOs and IT demands.
Location: On-Demand
Cost: Free
Featured Speakers: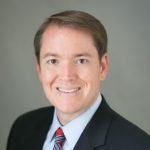 Patrick Moore – VP of Business Development
Patrick Moore has spent his career working to improve government and its responsiveness to citizens. Patrick spent 8 years working for Georgia Governor Sonny Perdue, serving as state CIO from 2006-2010. During that time Patrick led a transformational restructuring of the state's technology function, establishing a new model for Georgia's IT strategy. Upon leaving Georgia's government Patrick served in client facing and sales executive roles with HP Enterprise Services where he focused on building and delivering solutions for state and local governments, and as a managing partner for Integris Applied, a management consulting firm focused on CIOs and their organizations. Patrick is now helping government organizations with their transformation projects as the VP of Business Development for Granicus. Patrick is a noted expert in the state and local government technology space and a Government Technology "Top 25 Doer, Dreamer and Driver." He is a frequent contributor to industry organizations including the Center for Digital Government and NASCIO.