COVID-19 has disproportionately affected marginalized groups, such as communities of color, the homeless population, low-income households, and individuals with disabilities; which has only deepened the justified mistrust these at-risk groups may feel toward government organizations.
With the COVID-19 vaccine rollout underway, governments are struggling to communicate with these underserved communities. The reality is, no government entity has perfected COVID-related communications. The unusual nature of this pandemic has essentially leveled that playing field. The communities that will likely achieve the highest rates of success are the ones that can commit to transparent and consistent streams of communication with their constituents, as well as decisive, empathetic decision-making from government organizations.
Effective, culturally sensitive, and reassuring communications disseminated by governments and trusted community partners via multiple channels will be key to achieving desired vaccination rates.
Join us as we sit down with health equity experts Iris P. Frye and Dr. Shelley Brown-Cooper to talk through vaccination goal rates, ideal communication methods and channels, potential avenues to build trust amongst our most vulnerable populations, and much more.
Event Details
Title: Serving the Underserved: Reaching At-Risk Communities During Crisis
Location: Online, On-Demand
Featured Speakers: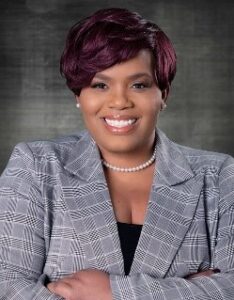 Iris P. Frye, MBA, CPHIMS, FHIMSS serves as Founder and Chief Innovator at Parity Health Information Technology LLC and Executive Director of CNI Solutions, a 501(c)3 non-profit organization. In 2020, the Healthcare Information and Management Systems Society (HIMSS) recognized her as One of The Most Influential Women in Health Information Technology.
Frye has spearheaded and implemented multiple initiatives to achieve health equity among our most at-risk populations through transparency, consistency, grassroots communication, business acumen, and building safe and trustworthy ecosystems. She has played an instrumental role in ensuring the information technology industry's top priority is decreasing health disparities in the at-risk community by utilizing innovative technologies. Frye is harnessing the power of her business knowledge to champion the lives of the underserved community.
Currently, Iris Frye is a member of the HIMSS Public Policy Committee and its Social Determinants of Health Task Force. Frye is an active participant in the HIMSS Global Health Equity Network, serving on the GHEN task force. In recent months, she has been nominated and chosen to be part of the National Small Business Association (NSBA) leadership council. Frye has served as a moderator and featured speaker on various discussion panels, roundtable sessions, and conference events in the business and technology industry.
Ms. Frye holds an M.S. from the University of Florida, an MBA from Stetson University, and she is currently a DBA candidate at Northcentral University. Additionally, she maintains several certifications in the use of electronic health records, their security, development, and aligning project management tasks with the needs of the business.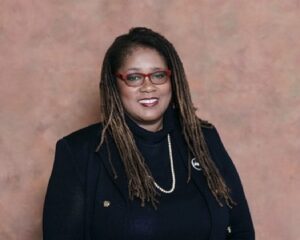 Dr. Shelley J Cooper founded Diversity Telehealth in 2012, a telemedicine consulting firm specializing in bringing healthcare to underserved populations in diverse communities. Located in Kansas City's historic 18th & Vine Jazz District, Diversity Telehealth has formed relationships with area healthcare and civic organizations attempting to revitalize culturally rich but underserved groups within its urban core.
Dr. Cooper is a 25-year veteran educator who became interested in continuing her dedication to service by studying telemedicine and earning her Doctorate in 2014. Her dissertation, "Opinion Leaders' Perspective of the Benefits and Barriers in Telemedicine: A Grounded Theory Study of Telehealth in the Midwest," laid the foundation for establishing diversity Telehealth. Dr. Cooper also provides no-cost telehealth services for families in need through her 501c3 organization, Diversity Telehealth Community Network, Inc. She is currently introducing her SureShow app, a patent-pending, revenue-generating app that reduces clinical no-shows by infusing telehealth options for chronic disease and underserved patients. Dr. Cooper has been married to her high school sweetheart for 35 years and has three grown children and three grandchildren.