Most short-term vacation rental (STRs) hosts are responsible operators. However, even responsible hosts can be mistaken when it comes to following local and state regulations 
Education is the key to increased compliance with your STR regulations.
Join Granicus Host Compliance and Julie Davies, short-term rental host accredited course provider, as we cover some of hosts' most common misconceptions about regulations and safety requirements, and how to overcome them.
In this session, you'll learn: 
Key trends in the short-term rental market that governments need to know.
The most common misconceptions hosts have about being compliant with local and state regulations.
How education is key to high short-term rental compliance.
Communication strategies to gain short-term rental hosts' compliance.
---
Available On-Demand:
Place: Virtual
Featured Speaker: Julie Davies, Short-Term Rental Host Accredited Course Educator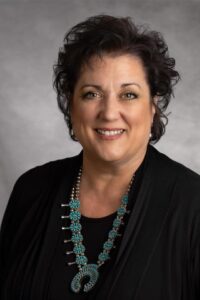 Julie Davies is president of ELDERxL and Cyrano's Assistance, serving the Hospitality/Lodging and Long-Term Care industries, including Vacation Homes/Short-Term Rental Management. With over 30 years of experience in organizational leadership, Julie and her team specialize in risk assessment and quick transformation of troubled operations to profitable and well-functioning businesses. She also performs reviews, addresses international conferences, and writes policy and articles about tourism and health care management for many organizations and journals.
In 2016, Julie was asked by the City of Las Vegas to write a curriculum about STR management. She felt that it should be held within accredited higher education institutions to secure the content and keep tuition low. The course passed accreditation reviews and was launched in 2017. This course has had thousands of course graduates give the course and instruction excellent reviews.