To celebrate the close of our 2022 awards season, we hosted a digital banquet honoring all the public servants who work tirelessly behind the scenes to increase awareness of programs, improve outdated processes, and inspire civic action. All public servants — and those who support them — are invited to attend. 
This (digital) banquet will recognized the 2022 Digital Government Awards nominees and announced this year's deserving winners! 
Featured Keynote Speaker:
Hana Schank, Author of Power to the Public: The Promise of Public Interest Technology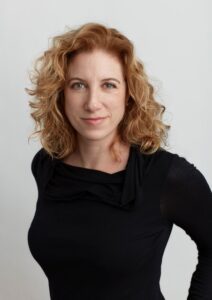 Hana Schank is the Director of Strategy for Public Interest Technology at New America, where she works to develop the public interest technology field via research, storytelling and fostering connections. In addition to her research and design work, Schank is a frequent contributor to the New York Times, the Washington Post, the Atlantic, and the author (with Tara Dawson McGuinness) of Power to the Public: The Promise of Public Interest Technology, which Barak Obama described as "Worth a read for anyone who cares about making change happen."
She founded and edits The Commons, a publication for people working in and around government innovation efforts. Previously she was a director with the Department of Homeland Security, where she worked with TSA and Customs and Border Protection to improve the air travel experience. In the private sector, Schank founded and ran CollectiveUX, a user experience consultancy, for over a decade, working with startups, Fortune 500 companies, and governmental organizations to research and design human-centered products. She tweets at @hanaschank.