Back To Blog
With Digital Services, This City Is Open for Business During COVID-19
COVID-19 is impacting government work everywhere. It's also raising important questions, such as: How can residents request and receive government services when in-person interactions are not only discouraged but potentially dangerous?
The City of Hoyt, Kansas, has an answer.
City leaders recognized the need to continue operations while preventing the spread of COVID-19. In an announcement, they outlined how they are actively promoting online options made possible, in part, by Granicus govService technology. The technology lets Hoyt staff and residents access, transact, process, and view the status of service requests — including licensing, reporting concerns, and paying utilities — without meeting in person.
It's become one way the City can help keep residents safe without limiting access to services.
"We ask that residents utilize the online options for payments and transactions as much as possible to prevent the spread of COVID-19. These tools will allow our residents to conduct business more efficiently and 24/7 with the city not only in times like this but for years to come," said Hoyt Councilman Dustin Brinkman in the press release.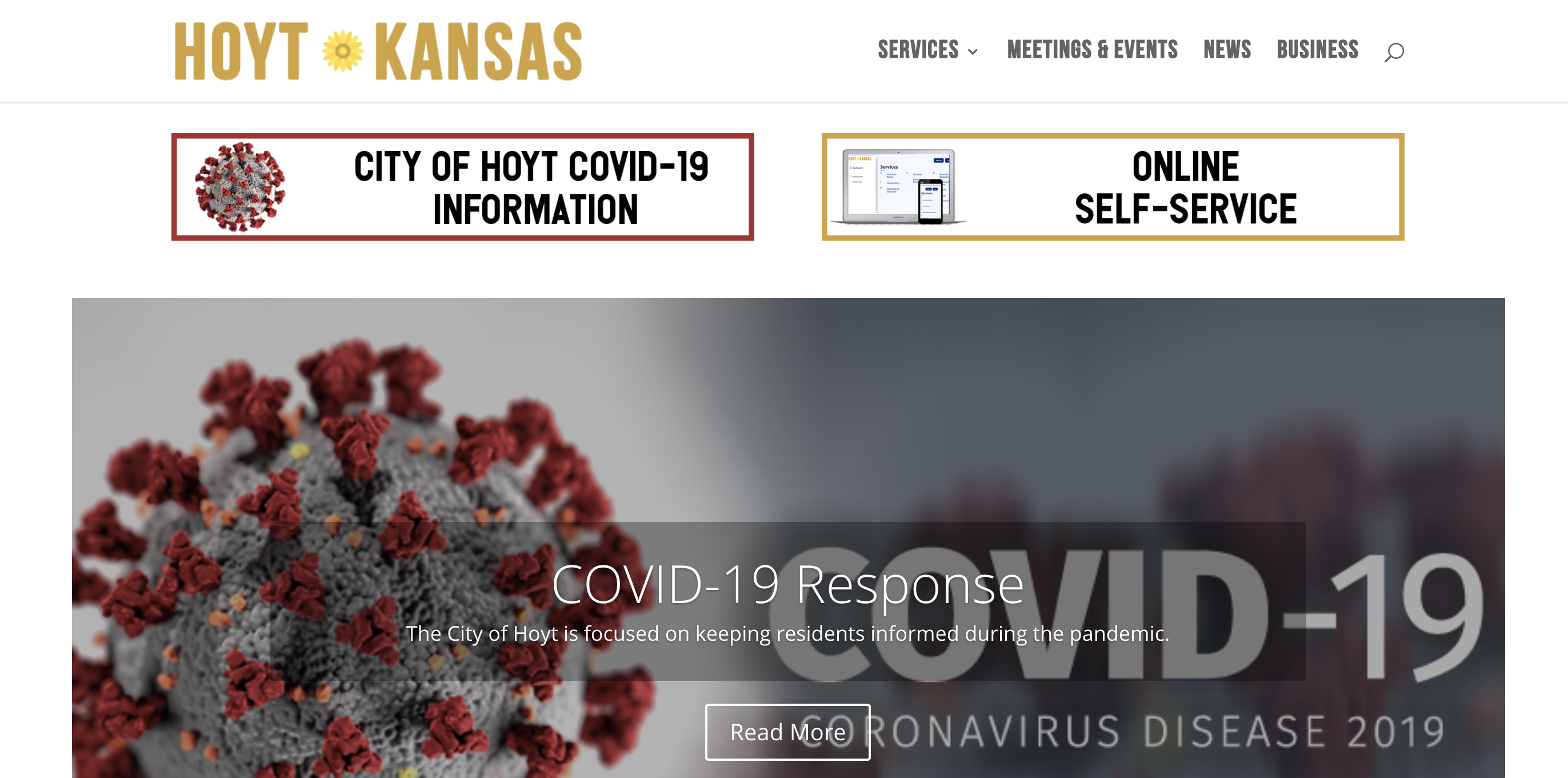 The City of Hoyt website prioritizes online services (see button at top right of homepage).
How Digital Services Work in Hoyt
When a resident needs to get a pet license, report an issue, or submit a comment for a public meeting, they simply log in to their govService account, fill out the related form, and submit their request. They can then easily track the request to see the status without calling or emailing city staff. Hoyt staff can easily process the requests without all the paperwork.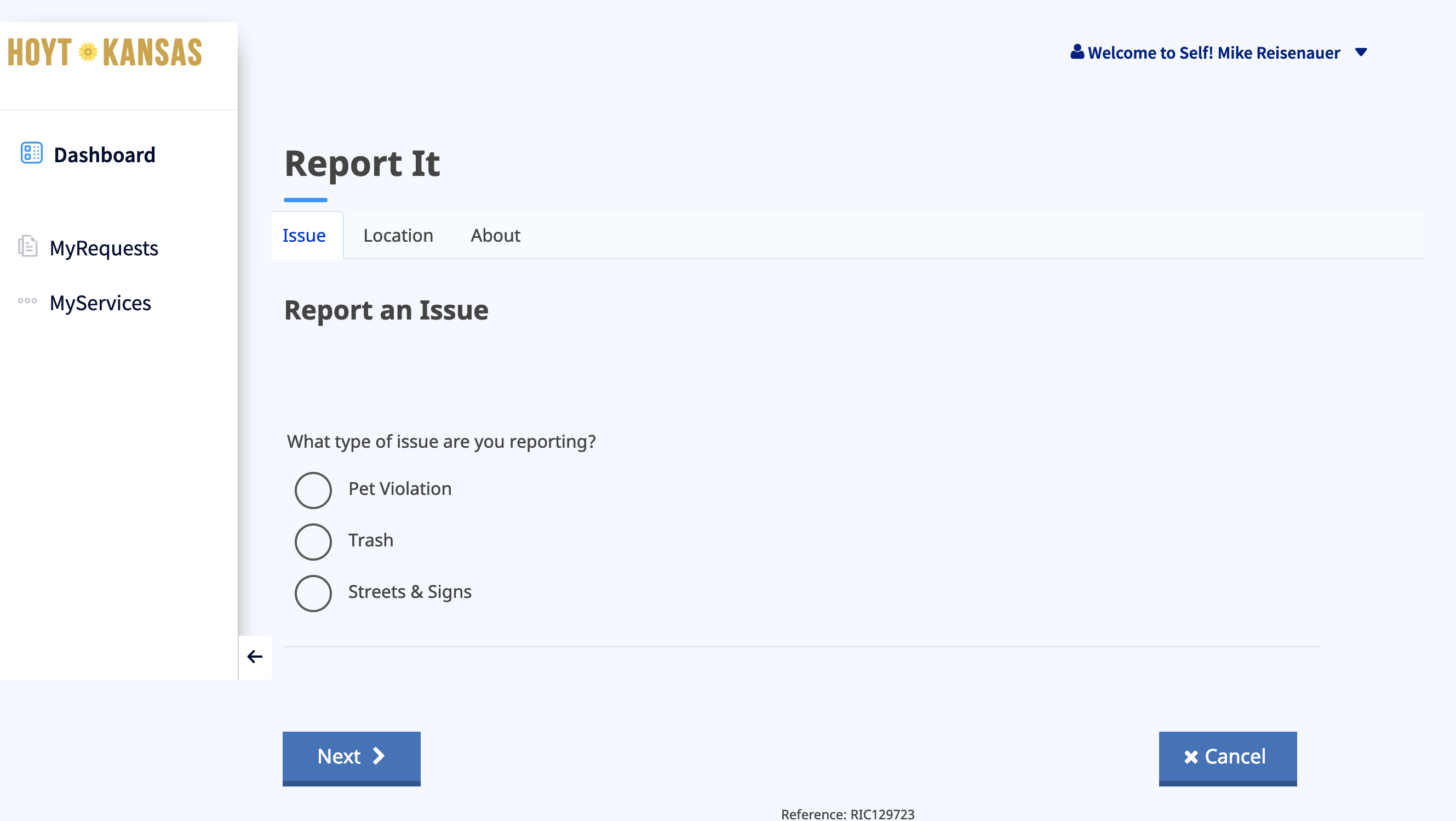 Reporting an issue — and processing it — is easy in Hoyt, Kansas.
Bringing It All Together
COVID-19 is posing challenges to government locations as they fight to prevent the spread of the virus while continuing daily operations. The benefits of streamlining service delivery, improving access, and reducing staff workloads by decreasing the amount of phone calls and in-person interactions are clear in the best of circumstances. But they are essential during a public health crisis such as we are experiencing now.
Want to Learn More About govService?
Contact Granicus experts today to learn how you can bring smart digital solutions to your local government — and from a single trusted technology partner. See it live >>