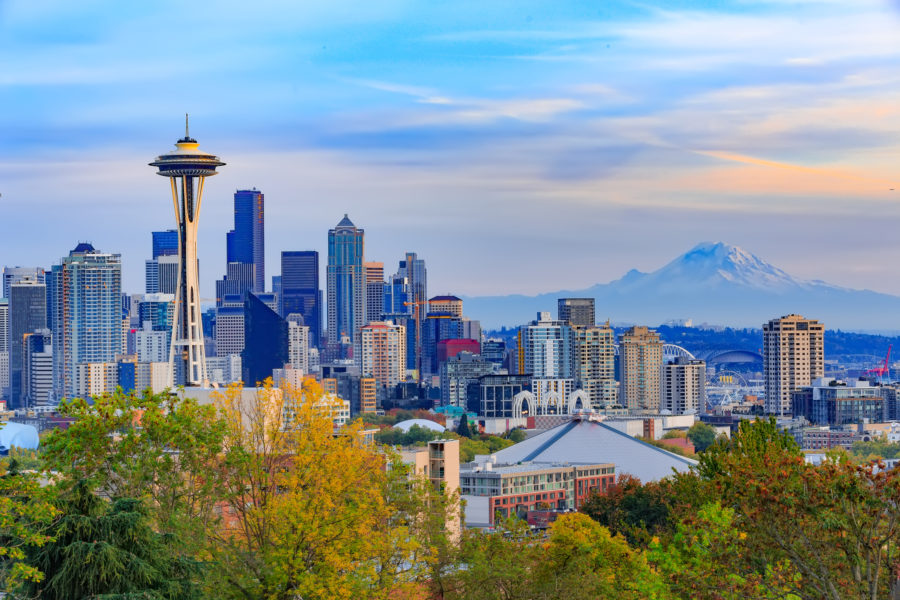 As part of Granicus' 2018 World Tour, we are hosting several free learning and networking events for public sector employees across the US and UK. At each tour stop, we'll bring together your peers from federal, state and local public sector organizations to share their experience in topics including channel shift, transforming the citizen experience and improving government efficiency. We'd love if you could join us at a city near you!
This year, we're kicking off the tour in Seattle, Washington on February 13, 2018 from 8:30 am – 1 pm. If you're in the Seattle area, you can register here to secure your free spot.
So why should you make time to attend? Here are our top three reasons:
We've revamped our agenda with sessions on topics that are most important to you.
Last year's world tour was all about digital communications. And while we'll still discuss digital comms strategies, we also wanted to include more topics to cover common challenges we're seeing the public sector face.
This year we'll be covering things like:
Improving the citizen experience through channel shift
How to promote transparency
Cost-saving and income-generation strategies
Increasing efficiency and streamlining processes.
We have a lineup of expert public sector speakers ready to share their stories and hear your challenges, goals and solutions through interactive discussions and user groups.
You'll get the opportunity to collaborate and test out ideas.
We understand that dwindling budgets are forcing public sector employees to do more with less to streamline their services and processes to save money. However, this can be hard to do without taking a step back and brainstorming ways to meet these goals.
That's why we have built in networking time to each World Tour event, so you can discuss the challenges you're facing with your peers and start planning strategies to address and solve them.
It's free and so is breakfast and lunch!
We know finding time and money to attend training events is hard, which is why all of our events are completely free of charge. We're so excited to bring public sector communicators, program directors, digital strategists, city/county clerks and government administrators together into one room—all you have to do is show up ready to learn and discuss the awesome work you're doing.

We hope you will join us when we visit a city near you. Sign up here to be notified when registration for your event opens. Don't miss this great opportunity to learn and make some new professional contacts!

«