As the world changes, government is paving the way in its rally and response. And in no place has that change been more evident—or consequential—than the topic of technology in government. On the front lines of it all are public sector Chief Information Officers, Chief Technology Officers, and IT leaders. We will spotlight a different CIO in our series, hosted by Patrick Moore, former state CIO of Georgia. 
This CIO series is focused on the issues that state CIO's grapple with most, and how they're working to solve the problems that keep them up at night.  
Pour a cup of coffee and tune into this discussion with Georgia state CIO Calvin Rhodes to hear about Calvin's relentless push on technology security, transitioning to the cloud, and expanding broadband access for all. 
Featured Speaker: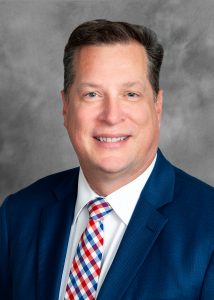 Calvin C. Rhodes has served as CIO for the state of Georgia and Executive Director of the Georgia Technology Authority since 2011. He has successfully led the state's public/private partnership to transform state government's IT enterprise. Under his direction, the state has evolved its service delivery model. Mr. Rhodes led GTA's oversight of the construction of the Georgia Cyber Center in Augusta, which opened in July 2018.