Texas Public Sector Digital Engagement Day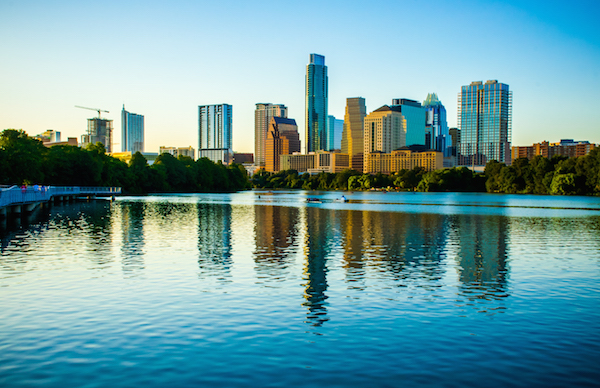 Are you looking for ways to improve how citizens engage with your organization, but don't know where to start?
Join your Texas government peers on November 8 to learn how to tackle citizen engagement and digital service challenges with proven best practices. You will learn how to drive program success with digital communications and streamline internal processes.
Attendees of this training event are eligible to earn 2.5 Continuing Professional Education (CPE) credits.

Location: Brazos Hall, 204 East 4th Street, Austin, TX 78701
Schedule
8:30 – 9:00 a.m.: Registration, Networking, Breakfast
9:00 – 9:10 a.m.: Welcoming Remarks
Steve Ressler, Chief Marketing Officer, Granicus
9:10 – 9:40 a.m.: Government Spotlight
Alicia Richardson, City Secretary, North Richland Hills, Texas
Amy Stephens, Network Administrator, North Richland Hills, Texas
Kyle Spooner, Director of IT, North Richland Hills, Texas

9:40 – 10:10 a.m.: Staying Motivated to Make a Difference
Steve Ressler, Chief Marketing Officer, Granicus
10:10 – 10:20 a.m.: Networking Break
10:20 – 10:50 a.m.: Government Panel Discussion
Shelly Klein, Customer Service Technologies Administrator, Hurst, Texas
Lauren McCanse, Digital Director, Office of Governor Greg Abbott
Andres Ramos, Director of Strategic Communications, Texas Education Agency

10:50 – 11:20 a.m.: Digital Engagement Best Practices
Meghan Jaquier, Digital Engagement Strategist, Granicus
11:20 – 11:30 a.m.: 5 Things to Do Tomorrow
Steve Ressler, Chief Marketing Officer, Granicus
11:30 a.m. – 1:00 p.m.: Lunch and Optional Hands-on Training with an Engagement Specialist

Form loading