Florida Public Sector Digital Engagement Day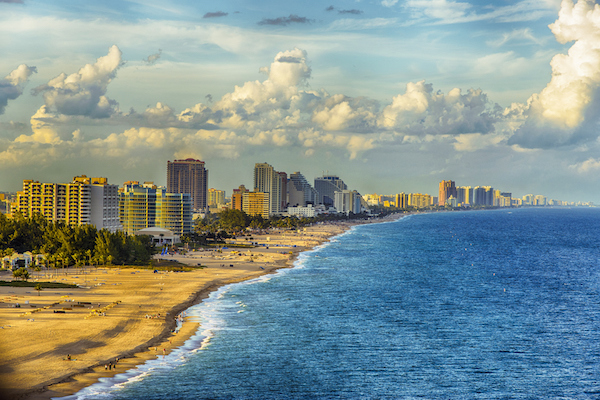 Government is challenged every day to modernize, deliver better digital services and engage citizens in programs and the legislative process — all while dealing with budget cuts and dwindling resources.
How are governments across the country using digital solutions to keep up? 
Granicus works with more than 3,000 government organizations worldwide, including over 100 in Florida, to help them overcome these challenges to meet their missions. This year, we've traveled coast to coast connecting state and local governments and sharing lessons learned.
Register now for this free training and networking event on December 7 in Ft. Lauderdale to learn best practices for:
Increasing your organization's efficiency by streamlining processes.
Improving transparency of government operations.
Boosting citizen engagement in, and satisfaction with, programs and services. 
Location: Renaissance Fort Lauderdale Cruise Port Hotel, Junior Ballroom, 1617 SE 17th Street, Ft. Lauderdale, Florida 33316
Schedule
8:30 – 9:00 a.m. Registration & Networking Breakfast
9:00 – 9:10 a.m. Welcoming Remarks
Byron Gillin, Director of Sales South East, Granicus
9:10 – 9:45 a.m. Government Spotlight
9:45 – 10:10 a.m. Embedding an ROI Framework in Your Content Strategy
Sid Burgess, Senior Solutions Consultant, Granicus
The public sector is understanding the value that content marketing can have on reaching, engaging and motivating citizens. This session will share different types of content to build into your strategy and how to measure their success.
10:10 – 10:35 a.m. Legislative Management Best Practices
Byron Gillin, Director of Sales South East, Granicus
With constituents' interest in the legislative process growing, state and local governments need an easy way to connect and share information with them. In this session, we'll share best practices on how to drive engagement with the legislative experience through innovative ways to create agendas, gather meeting minutes and disseminate information.
10:35 – 10:55 a.m. Networking Break
10:55 – 11:25 a.m. Government Panel Discussion
11:25 – 11:50 a.m. Engaging the Citizen-Customer
John Duckwitz, Customer Success Team Lead
Are citizens engaged with your programs? Are you reaching the right people, with the right message, at the right time? In this session, you'll baseline your digital engagement efforts and learn how to improve.
11:50 a.m. – 12:00 p.m. 5 Things to do Tomorrow
Byron Gillin, Director of Sales South East, Granicus
To wrap up the training, we'll recap the five things you can start doing tomorrow that will enable you to be a catalyst for digital change, and will create more outcome-based success in your organization.
12:00 – 1:00 p.m. Lunch & Optional Hands on Meetings with Digital Engagement Specialists
1:00 – 2:30 p.m. Optional Product User Group
Jon Johansen, Product Manager, Granicus

Form loading