Driving Programmatic Success – A Success Story with My HealtheVet at the US Department of Veterans Affairs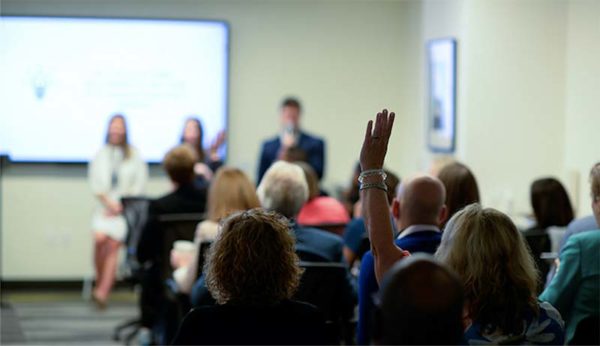 Learn from My HealtheVet
Government programs will not be successful if the people who should participate in them don't know about them. But reaching the right audience and getting them to take action involves strategic communications plans that are often overlooked.
On March 7th, government employees gathered in Washington, DC to hear from Chip Harman, Content Strategy Manager for My HealtheVet at the U.S. Department of Veterans Affairs.
My HealtheVet offers Veterans and their families resources and services to make informed decisions about their health care. Chip will share details on how My HealtheVet increased their audience from 28k to over 500k veterans and families.
Watch the presentation on-demand to learn best practices and strategies you can replicate for your program, including:
Improvement ideas for your digital communications design.
Strategies to increase your reach and target your audience.
How to leverage multi-channel communication streams to drive engagement

Form loading