2018 Granicus National Summit: Leading Through Digital Modernization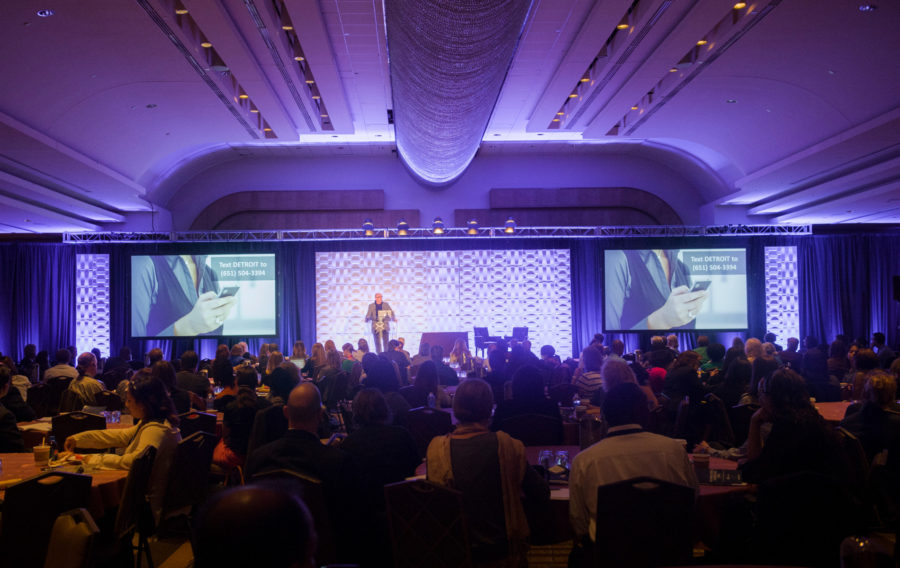 Join hundreds of your government peers in D.C. on April 3
The 2018 Granicus Summit is the premier gathering for government officials interested in using technology to better improve the citizen experience.
Last year, more than 500 government employees representing over 35 organizations attended the Summit. This year, expect more great content, inspirational speakers, hands-on breakout sessions and networking opportunities.
Confirmed speakers include:
Doug Nick, Assistant Communications Director for Customer Outreach, Arizona Department of Transportation
Lauren Mitchell, Visual Communications Specialist, Maryland Department of Natural Resources
Shelly Klein, Customer Service Technologies Administrator, City of Hurst, Texas
Anh Tran, Deputy City Clerk, City of San Jose, California
Britney Smith, Public Information and Communications Manager , Leon County, Florida
Stephen Schatz, Communications Director, Maryland Department of Natural Resources
Location: JW Marriott, 1331 Pennsylvania Ave NW, Washington, DC 20004
Need help getting approval to attend?justification letter to your manager.
Schedule:
7:30 – 8:30 a.m. | Registration & Networking Breakfast
8:30 – 8:50 a.m. | Welcoming Remarks
8:50 – 9:15 a.m. | Opening Keynote: Leading Through Digital Modernization
9:15 – 9:55 a.m. | Re-Thinking Citizen-Centered Communications
9:55 – 10:10 a.m. | Networking Break
10:10 – 10:15 a.m. | Yellow Ribbon Fund: Official Summit Charitable Partner
10:15 – 10:35 a.m. | Maximizing the Benefits of the Public Sector Channel Shift
10:35 – 10:55 a.m. | Security Essentials in Today's Digital Age
10:55 – 11:15 a.m. | Perfecting the Art of the Public Meeting
11:15 – 11:40 a.m. | Opening the Door to Government: The Path to Increasing Transparency
11:40 – 11:55 a.m. | Channel Shift in the Public Sector: Lowering Costs, Empowering Customers and Improving Service
11:55 a.m. – 12:05 p.m. | 5 Tips to Get Going Tomorrow
12:05 – 1:00 p.m. | Networking Lunch
1:00 – 2:00 p.m. | Breakout Workshops 1
2:00 – 2:15 p.m. | Networking Break
2:15 – 3:15 p.m. | Breakout Workshops 2
3:15 – 3:30 p.m. | Networking Break
3:30 – 4:30 p.m. | Breakout Workshops 3
4:30 – 6:30 p.m. | Networking Reception

Form loading