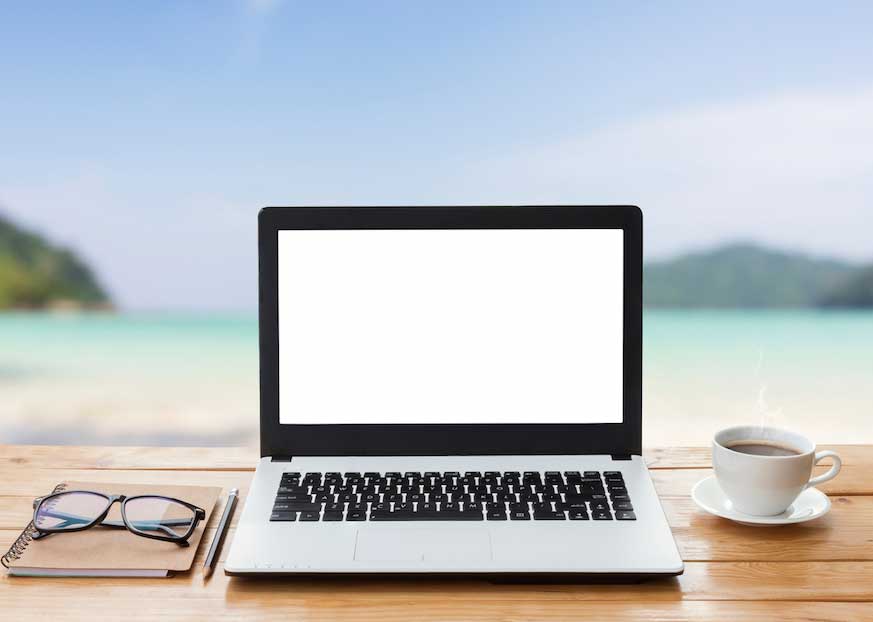 Missing summer already? It's true that fall is just around the corner, but let's not let go just yet.
There were a number of informative topics covered this summer in a series of GovDelivery webinars, including topics like how engagement can increase your bottom line, how improving key digital metrics can make a difference (based on the recent Benchmark Report), and a session dedicated to text messaging in the public sector.
To help bring it all together, here is a recap of everything you may have missed in the summer webinar series:
If you've worked in a government agency, you're familiar with always trying to do more with less. While budgets are tightening, citizen expectations are increasing with a desire to connect in different ways.
In the webinar, "How to Increase Revenue at Your Agency: Lessons from DNRs, DMVs and More," public sector employees explained how their agencies used digital communications to increase engagement and, as a result, the revenue for their agencies.
Here are the key takeaways:
Guest speakers from the Indiana Professional Licensing Agency (IPLA) identified their strategy behind increasing their license renewals by over 50,000: being persistent pays off.
In a series of three messages to their subscribers, the IPLA used GovDelivery to stress the importance of renewing a license and give all the necessary information to do so in an easy-to-follow citizen journey.
Email #1: Gave all the necessary information for renewing a license online and was sent around 90 days before the citizen's current license expires.

Email #2 and #3: Were more urgent and were sent closer to the expiration date of the citizen's license, but still made it easy to renew online.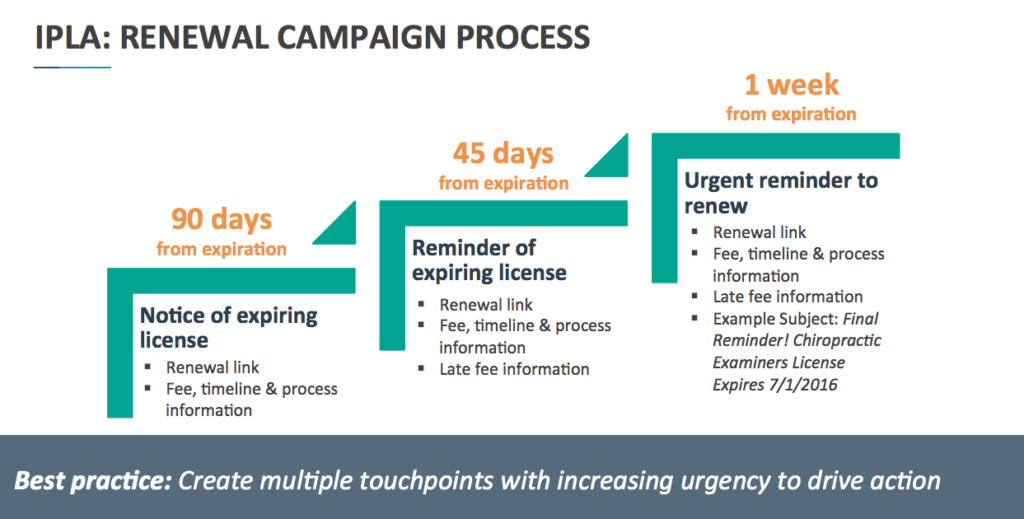 The Georgia DNR spoke to their experience using the GovDelivery Network, audience segmentation and overlays to help grow their audience and increase their sales by $273,000 in profit in one year.
Both organizations used different strategies to help increase revenue, and provide a better customer experience for their subscribers.
GovDelivery published the first-ever digital benchmark report for the public sector that measured data from 1,800 government organizations and compiled critical metrics from billions of digital messages.  The report is specific for government to look at how to track and build audience, increase engagement and make a greater impact in more people's lives.
This month's webinar focused on how government organizations can use metrics from their peers to enhance their communications efforts and strategies.
Here are the key takeaways:
Reach: The Most Important Metric Without a Perfect Benchmark

In addition to key findings and benchmark metrics like open and click rates, the report identifies

reach

as the most important metric to watch for public sector communicators.
While it may seem like building a large audience is always top of mind for public sector organizations, it's worth recognizing that reach is the most important factor in any communications strategy. If government organizations don't grow their reach to a relevant level for their organization, many of the other metrics used to measure success in a communications effort won't make a relevant impact.
The Metrics That Matter:
In each section of the

report

, you'll find each of the 5 important metrics (open rate, engagement rate, click rate, subscriptions per subscriber and overlay impact) broken out by federal government, state/local/transit (SLT) government and U.K. government organizations.

The

report

also includes metrics by unique vertical. Just as types of information can vary greatly by subsector, communication content, goals and strategy can also vary greatly by industry.
But while metrics are vitally important to helping organizations at all levels of government optimize digital outreach and engagement efforts, it is critical to first understand which metrics are most important to you and why.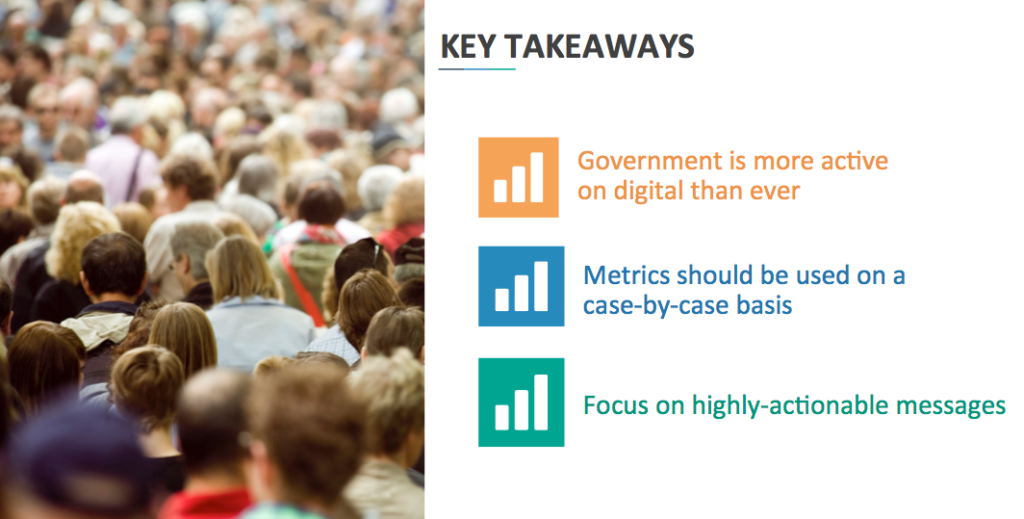 Start by asking: what is your ultimate goal, and how can these metrics help you get there?
Government agencies are constantly striving to better connect and serve citizens. Often, this has meant adopting new technologies as information consumption becomes increasingly computerized and mobile. To meet these changing trends, some government agencies are turning to text messaging services as an opportunity to engage easily and effectively.

As Alex Yule, Product Specialist at GovDelivery, offered 10 tips that will help increase citizen engagement:

1. Support the entire journey. Yule recommends thinking about all the ways someone might interface with your program and how you can enhance their participation throughout the process.

2. Identify goals and objectives. The best way to implement a new community communication method is to establish clear objectives for the program.

3. Start by asking a question. GovDelivery has found that one of the most effective ways to encourage people to use a text messaging survey system is to start with an interesting hook question.

4. Use an optimal number of survey questions. Ideally, your survey should be between four and eight questions long.

5. Use skip logic. The best text message surveys feel like the computer on the other end is actually a person. To create this feeling, use a skip system that sends different questions based on the previous answer.

6. Automate to maximize results. An automatic text messaging reminder system can be very valuable for users.

7. Hand out flyers. To reduce printing costs and increase accessibility, consider printing out flyers to audience members or attendees.

8. Solicit photos. Text message surveys not only reduce costs but also open new avenues for responses, such as photos. This method makes it possible to visually report street conditions or even turn in forms.

9. Be persistent. Some of the most successful text messaging programs have benefitted from continued and persistent bits of contact between agencies and users.

10. Ask for feedback and make changes. Feedback can help agencies determine how best to allocate resources.

Even if you missed the chance to participate in these webinars, there are more coming up! Be sure to check out the GovDelivery Events & Webinars page on the website for more information.

«