Back To Blog
Orange County's 20 Years of Digital Government Innovation
Orange County, CA, might be best known as the home of Disneyland, drawing millions of tourists to the county just south of Los Angeles. But Orange is a metropolis of its own with a population of just under 3.2 million and home to almost 100,000 employer establishments that requires effective digital government.
With that comes daily requests for access to local services, official public records, and other civic necessities. For over two decades, Granicus has partnered with Orange County to innovate solutions to meet growing needs and create efficiencies for staff, residents, and businesses.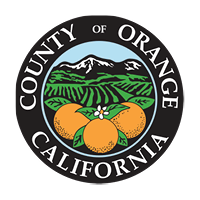 A Vital Partner in Vital Records
The long relationship started, not so ironically, with a Windows-based Marriage License System in 1997.
Since then, Granicus has been a partner with the Orange County Clerk-Recorder's Office on everything from fully-integrated digital government systems for recording official public records to public-facing kiosks offering County Clerk services.
"We continue working with and recommending Granicus because their applications bring design efficiency, platform stability, security, compatibility and integration with other applications and ease of use," said Hugh Nguyen, Orange County's current Clerk-Recorder. "They also place a high priority on customer service and support."
Perhaps the most significant result of the collaboration is Orange County's Land and Vital Records management system developed by Granicus. The system features an intuitive public interface, property fraud alert notifications, and auto-indexing/redaction solutions for all recorder and clerk operations.
"Granicus' applications offer a user-friendly environment for both our customers and our staff which is critical to the efficiency and smoothness of our operation," said Nguyen. "They're designed with both the customer's perspective as well as the department's back-end needs in mind. Granicus' ability to configure applications to tailor-fit our specific operational needs is essential in improving our workflow, efficiency, and customer service."

Providing Years of Digital Government Support
Throughout the two decades of their relationship, the support and customer service provided by Granicus has helped Orange County better use developed solutions as well as create shared innovation.
In 2002, Granicus worked with Orange County to develop a public self-service kiosk which allows residents to order Vital Records, such as birth, death, and marriage records, without staff interaction. Based on the success of that project, Granicus helped the office expand to a suite of self-service kiosk tools that allowed for access to a wider variety of records and services from the Clerk's office.
"Their applications are compatible with other department systems and work seamlessly with both our online and mobile applications," Nguyen says of the current crop of Granicus tools. "The system seamlessly integrates with the auto-indexing and redaction system we use internally, improving efficiency, and significantly reducing operating costs."
Learn more on how your office can start a relationship of innovation and efficiency with Granicus solutions!